Sedona AZ (June 19, 2013) – The City of Sedona and Diamond Resorts International are proud to present the second annual Fourth of July laser light show and concert on Thursday, July 4, 2013 at the Sedona Red Rock High School beginning at 6:30 p.m. "With over 3,000 participants last year, we have upgraded this year's show with a new location and more music, lights, and entertainment. Bring the family to celebrate the Fourth of July, Sedona style!" stated Mayor Rob Adams.
Day Star Lasers International will dazzle audiences at this outdoor, thirty-minute laser spectacular. Multi-colored lasers choreographed to patriotic will create an exciting show for people of all ages. It is set to begin at dark (around 8:45 p.m.) but you will want to arrive early for the festivities.
Spectators can come on the field at 6:30 p.m. to enjoy the live concert by well-known country singer David Parker & the Big Time, along with special guest performances by Karla Bonner, Julia Koss, and Bella Rosa, this year's 2013 Sedona Sunrise Superstar Contest winners. Shondra Jepperson, half of the popular Sedona entertainment duo Tom & Shondra, is schedule to be this year's emcee. Jepperson said, "I'm excited to be working with Parks & Rec behind the scenes as well as on stage for this event. They are preparing for a huge turnout with terrific entertainment and an all-American theme laser show. It will be a fun community night out and good time for everyone."
There will be delicious food for sale, courtesy of participating restaurants Red Rock BBQ, Thai Palace Uptown, Sedona Fudge Company, and Zainey's Yogurt. Enjoy a picnic on the grass and live music from 6:30 p.m. to 8:30 p.m. and then be wowed by the light show. Everything takes place on the baseball field at Sedona Red Rock High School, 995 Upper Red Rock Loop Road.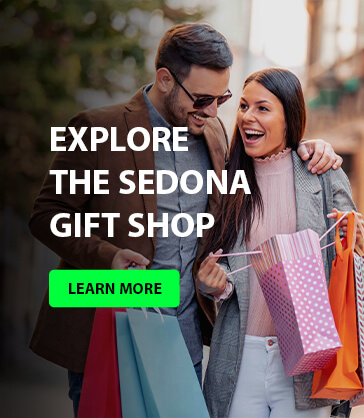 "Due to the popularity of this event in 2012, staff has made necessary improvements such as additional food vendors and restrooms as well as a patriotic show with more lasers and a better sound system. We hope the community celebrates the holiday with us again this year," according to Parks and Recreation Manager Rachel Murdoch.
The Sedona Parks and Recreation Department is pleased to offer this event and thanks Diamond Resorts International for their generous donation that made it possible.
For more information, contact the Sedona Department of Parks and Recreation at (928) 282-7098 or visit www.SedonaAZ.gov/Parks.