Sedona AZ (September 16, 2016) – The September 26 Mental Health Monday program organized by the Mental Health Coalition Verde Valley features three parts: the presentation on "The Impact of Adverse Childhood Experiences on Mental Health" and will take place 9:30-11:00AM at Yavapai College, 4215 Arts Village Drive, Sedona, Room 12; the Coalition business meeting will follow from 11-12:15PM; and the film "Resilience: The Biology of Stress and the Science of Hope" will be shown at 7PM at Mary D. Fisher Theatre in Sedona.
The Adverse Childhood Experiences Study (ACE Study) is a research study conducted by Kaiser Permanente health maintenance organization and the Centers for Disease Control and Prevention (CDC). Over 17,000 participants were recruited to the study between 1995 and 1997 and have been in long-term follow up for health outcomes. Over the course of a decade the results demonstrated a strong, graded relationship between the level of traumatic stress in childhood and poor physical, mental and behavioral outcomes later in life. The study is an ongoing collaboration between the CDC and Kaiser Permanente.
Presenters on adverse childhood experiences include Erin Mabery, Linda Colodner and Rosalie Malter. Erin Mabery is Executive Director of Buena Vista Children's Services in Cottonwood, AZ. She has been entrenched in early childhood and advocating for children for over 20 years. Erin trains and promotes early childhood professionals and community members on such programs as ACEs, Strengthening Families, Read On Arizona, Love and Logic Parenting, Rx360, Marijuana Harmless-Think Again, Nurtured Heart Approach, I Prevent Child Abuse, and Northern Arizona Restorative Justice. Erin works directly with those interested in trauma informed care, child care disaster preparedness, human trafficking, leadership, child abuse prevention, professional development of early childhood educators, kindergarten readiness, life-long learning, post-secondary education, parenting education, and community health promotion.
Linda Colodner began her career using the creative arts for healing when she was 8 years old and started dancing in earnest to aid in her own healing process. She has a BA in Psychology, and earned a second BA in Early Childhood Education while studying for a Masters in Psychology. She taught early childhood classes in New York and has spent her life exploring healing modalities. Linda will share her personal experience and why she is so passionate about recognizing the effects of trauma on children and taking action to stop child abuse.
Rosalie Malter, M.A., is a retired psychotherapist. She currently works as a parenting teacher, yoga teacher and health coach. She and her husband are the co-directors of the Malter Institute and are the co-authors of "Shrinking the Judge, Freeing the Inner Child." She will be be providing a free copy of their book for all participants. From 2005-2009 she worked for Parenting Arizona where she became certified as a Parenting Educator.
The Sept 26 ACES program will be followed by the Coalition Business meeting from 11AM – 12:15PM.
At 7PM, The Sedona International Film Festival, in partnership with the Mental Health Coalition Verde Valley, will present the Northern Arizona premiere of the multiple award-winning film "Resilience: The Biology of Stress and the Science of Hope." There will be one show only at 7 p.m. at the Mary D. Fisher Theatre. The film screening will be followed by a discussion.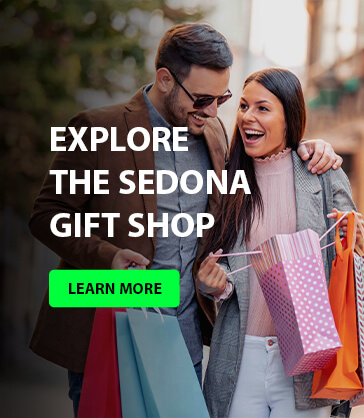 Directed by James Redford, "Resilience: The Biology of Stress and the Science of Hope" chronicles the birth of a new movement among pediatricians, therapists, educators and communities, who are using cutting-edge brain science to disrupt cycles of violence, addiction and disease. The original research was controversial, but the findings revealed the most important public health findings of a generation. "Resilience" is a one-hour documentary that delves into the science of Adverse Childhood Experiences (ACEs) and the birth of a new movement to treat and prevent toxic stress.
Now understood to be one of the leading causes of everything from heart disease and cancer to substance abuse and depression, extremely stressful experiences in childhood can alter brain development and have lifelong effects on health and behavior. However, as experts and practitioners profiled in "Resilience" are proving, what's predictable is preventable. These physicians, educators, social workers and communities are daring to talk about the effects of divorce, abuse and neglect. And they're using cutting edge science to help the next generation break the cycles of adversity and disease.
"Resilience: The Biology of Stress and the Science of Hope" uses beautiful animation and compelling characters to explore the science and the solutions. The film follows pioneering individuals who looked at the ACES research and the emerging science of toxic stress and asked, "Why are we waiting?" Each took this new information and used it in new ways. The film chronicles the promising beginnings of a national movement to prevent childhood trauma, treat toxic stress, and greatly improve the health of future generations.
"Resilience" will be preceded by a screening of the award-winning short film "The Holistic Life Foundation: Breathing Love Into a Community". It recently won the Audience Choice Award at the Illuminate Film Festival here in Sedona earlier this year. The film portrays the work of the three founders of the Holistic Life Institute, who have dedicated their lives to bringing the benefits of mindfulness and meditation to the inner-city neighborhood in Baltimore where two of the founders were born and raised. Tickets for the movie are available online at www.sedonafilmfestival.org or at the box office.
For more information about Mental Health Monday, contact Barbara Litrell 649-0135 or blitrell@aol.com.