Sedona AZ (July 12, 2016) – The Coconino National Forest continues to seek comments from the public regarding proposed changes to the Red Rock Pass (RRP) fee program and has extended the comment period through most of the summer.
Originally, the proposal was submitted to the public for comments in August 2015, and before the original comment period expired it was extended to last throughout the winter. In an effort to insure the public has had every chance to submit comments, the Forest is further extending the comment period until Aug. 1, 2016. The public can submit comments by emailing adambarnett@fs.fed.us or by normal mail to Red Rock District, P.O. Box 20429, Sedona, AZ 86341.
"As part of our ongoing commitment to serving the diverse public who loves their National Forest, the Red Rock Ranger District is extending the comment period regarding this proposal in hopes of hearing from our summer visitors, many of whom enjoy the forest in different ways than those who visit in the winter," said District Ranger Nicole Branton. "The Red Rock Pass allows us to serve a wide range of visitors, whether they come here to hike, mountain bike, photograph the stars or picnic."
The proposal seeks to reduce public confusion about fee sites versus fee areas—eliminating the two current fee areas along state Routes 89A and 179.  Individual recreation sites within the two current fee areas would be retained as stand-alone fee sites.  There are currently 18 fee sites in the RRP fee program, which will remain as stand-alone fee sites.
However, the proposal also seeks to add two new stand-alone fee sites to the RRP fee program, which would include Dry Creek Vista/Picnic Site and Fay Canyon Vista/Trailhead.  This would result in a total of 20 stand-alone fee sites in the program. All RRP fee program sites will have the amenities required by law prior to a final decision on the proposal.
The addition of the two new stand-alone fee sites will enable the Forest to make continued investments in these highly-visited sites, such as more frequent servicing of the toilets and trash cans and improved maintenance of the other on-site facilities.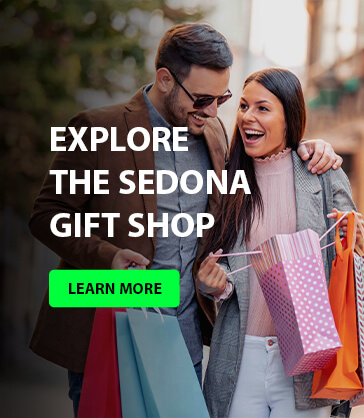 The Forest is not proposing any change to the amount of the current RRP fee. Specific details about this proposal are online at http://tinyurl.com/nq67pwa.
Approximately 90 percent of the revenue generated by fees is used for the care, upkeep and enhancement of the fee sites, to improve visitor service and protect the environment. The Sedona and Red Rock area receives more than 2 million visitors annually, many of whom visit the Coconino National Forest and these sites. The RRP fee program is designed to meet the expectations of visitors to the area who desire high-quality recreation experiences.
The proposal will be presented before a citizens group known as the Resource Advisory Council and then receives a final decision from the Southwestern Regional Forester.
For more information please contact Adam Barnett, Red Rock Ranger District recreation program manager, at 928-203-7529 or view the proposal online http://tinyurl.com/nq67pwa