By Meredith Clark, Youth Services Assistant
Sedona AZ (May 23, 2014) – Another school year is coming to a swift end, and at the Library that means one thing—time for Summer Reading Program FUN! This year, kids will have a blast at the Library with science-themed programming. As always, the Summer Reading Program is free, and registration begins Wednesday, May 22. Join us for the kick-off party on Saturday, May 31, at 11:00 a.m. with "Gross Science," an engaging and yucky program about the gross science of the body based on Sylvia Branzei's Grossology book series.
For those new to the Summer Reading Program at the Library, it is open to kids of all ages. For parents with infants and toddlers, we have fun and informative tips for developing early literacy skills. Pre-reading children can keep track of their reading time with their parents, while self-readers through age 18 will track their reading time with sticker sheets and/or online. Keeping track of your reading not only offers great stories, satisfaction, and brain exercise but also earns cool surprises all summer long! The final week of July will bring additional prize drawings in all age groups. The more you read and listen to great stories, the better your chances!
We will also host a number of fun, free events throughout the months of June and July. Some will be returning favorites from years past like Magical Michael Steele, movies, and Sedona Youth Theatre Workshop, but we will also have all sorts of new events to wow our patrons. During the technology-themed week, all ages are invited to join us on Wednesday, June 18, at 1:00 p.m. to watch a demonstration of a 3D printer, where you can see a programmed idea transformed into a solid object in front of your eyes. Puppet lovers will delight in the application of levers to display the mesmerizing performance of the Fratello Marionettes on Wednesday, June 25, at 11:00 a.m. We will explore and experiment with laughter, music, and many other everyday actions that we would never fully understand without science. Stop by the Library to pick up a calendar of events, or check it out online at www.sedonalibrary.org.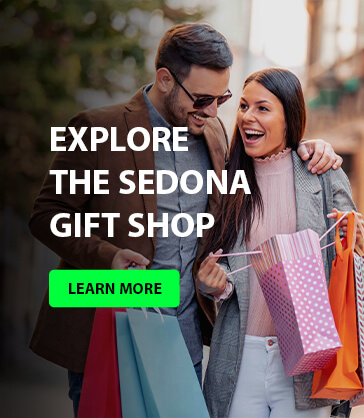 This year, the Sedona Library is launching a new Summer Reading Program website. The Great Reading Adventure website is a fun and easy way to keep track of reading times, see what other people are reading, and play games to earn badges. You can access the Great Reading Adventure site through the Library's website. Just click on Sedona Kids from the sidebar of our home page.
Registration is fast and easy. You can do it from home through the Sedona Library website, call the Library at 928-282-7714, ext. 119, or just stop by the Children's Room.  Or register after the "Gross Science" program on Saturday, May 31, at 11:00!
Sedona Public Library is a private, 501(c)(3) non-profit corporation, supported by donations and grants. Your tax-deductible donation may be sent to: Sedona Public Library, 3250 White Bear Road, Sedona, AZ 86336.