Jerome AZ (May 22, 2013) – Warm, easy nights of June in Jerome will set the perfect mood to welcome art lovers as they stroll the lovely galleries and studios that circle the town from the Old Jerome High School to Made in Jerome Pottery and The Lincoln Gallery. This first Saturday Art Walk on June 1st will continue to delight the growing group of regulars as well as lucky newcomers to this wonderful evening.  The festivities start at 5:00PM throughout the town with a free shuttle running until 8:00PM. With 20 open galleries and studios, there is plenty to spark any art aficionado's imagination. Great food and charming accommodations make Jerome a perfect weekend getaway. Six wine tasting rooms, live music at café's and bars and the offbeat ambiance of this mile high town are the perfect backdrop for a weekend of art.
No Mas Muertes! "Border Songs" a collection of 31 songs and prose featuring well known US and Mexican artists is now on sale at Casa Latina at the Merchant's Gathering. Proceeds from the sales help provide medical aid, food and water to end death and suffering on the Arizona / Mexican border. Pick one up at Art Walk and enjoy music performed by in-house artist Duane Ewing
 
Cody has just returned from his annual Grand Canyon River trip. Come into the Cody DeLong Studio/Gallery and see his plein air studies from the trip, and a new studio piece underway. Live music and refreshments. 300 Hull Ave. next to the Visitors Center. CodyDeLong.com 928-300-4576
The Wary Buffalo's Pentimento Gallery may be small, but it has a powerful impact. Spend some quality time with our thought-provoking artists and you won't be disappointed. It's all part of the unique, eclectic shopping experience you get at the Wary Buffalo in Jerome.
 
Jerome Artists Cooperative Gallery-"It's in My Nature"- Raina Gentry's continuing farewell show. She's leaving Arizona, moving to Denver. Stop by this fine gallery of local artists.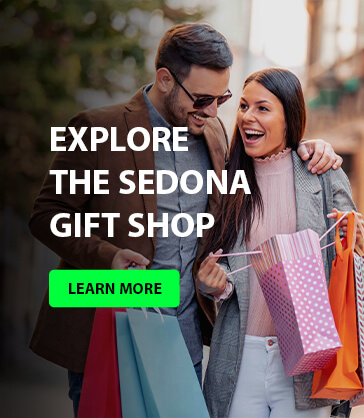 During Jerome's June Art Walk, Pura Vida Gallery will debut new designs by jewelry artist Annamarie Sabo.  Her sterling and 24kt gold plated rings, earrings, and cuffs are all cast from the skeletons of the desert's prickly pear cactus.  Many are adorned with precious stones such as emeralds, rubies, and blue diamonds.  Join Pura Vida for champagne and chocolates on the evening of June 1st.
 
"Wine About the 'Walk" (TM) with a very special Art Walk Happy Hour with $1 off John McLoughlin's transcendent white blends and $2 off his luxurious red blends at The Bitter Creek Winery. 5pm-8pm
A fabulous selection of custom Jewelry created by the Father and Son team Rick and Ricky Hernandez.  Unique custom creations in 14k Gold and Sterling Silver.  Drusy, Tanzanite, Arizona Peridot and Fire Agate are among the colorful collection along with  brilliant rainbow colors of Australian Opal.  Jerome's Jewelry is the hot spot to shop.  Jerome's Jewelry, 114 Jerome Ave.
Roberge & Day Studio welcomes you to a world of wonder and whimsy!  Join us for refreshments and the richness of our one-of-a-kind wearable art, artisan fibers, and fine art.  Learn more about the ancient art of felting as Kelly Roberge demonstrates techniques throughout the evening, and find out about our classes in fibers, book arts and more!! Old Jerome High School, Building B, Suite 104.  928.634.2072.   Open daily 12-5, and by appointment!  
 
Zen Mountain Gallery will host Joan Roberts demonstrating her jewelry techniques. Joan creates beautiful jewelry beginning with real leaves combined with metals, stones and casts of found objects. Zen Mountain Gallery is located at 515 Main Street, Jerome. 928.634.5009
 
Gallery 527 hosts another great party with its collection of local artists. Marian Ward will debut new fine silver and beaded jewelry. Lorraine Fexas brings in new fused glass wine bottle serving pieces, and Ron Gill has new sculpture of wood and metal. With a little luck, landscape photographer Shane McDermott will arrive with some stunning new pieces to wow his collectors. For more information on Jerome Art Walk, contact Donna at 928.649.2277.