"Tree of Knowledge" masking tape installation at The Old Jerome High School
Jerome, AZ (June 25, 2011 – First Saturday Jerome Art Walk celebrates the Fourth of July weekend in artistic style as galleries and studios open the doors for an evening of summertime enchantment. From the lively Old Jerome High School to Made in Jerome Pottery at the other end of town, delightful surprises abound in this artist colony high on Cleopatra Hill. Restaurants will be offering delicious fare and the charming hotels and Bed and Breakfasts will be welcoming visitors on this holiday weekend. Cool evenings at a mile high beckon guests from the steamy Arizona valleys and lovely art is as much a draw as the respite from the heat.
The town shuttle offers free transportation all evening so be prepared to park and let someone else do the driving, if you choose not to walk. With 26 galleries and studios all open in this magical town, one of a kind art is everywhere. Festivities on July 2nd begin at 5:00PM with doors open until at least 8:00 PM. For more information visit www.jeromeartwalk.com or call Donna @(928) 649-2277. A sampling of what is in store for the art lover follows.
Summer Membership Show at Jerome Artists Cooperative celebrates the Gallery's 15th Anniversary on Saturday July 2nd, in conjunction with the popular Jerome Art Walk. The Jerome Artists Cooperative will feature the opening of their annual Summer Membership Show. The membership show, rather than highlight one or two artists, showcases the entire gallery membership. This year's show celebrates the gallery's 15th anniversary. The opening night is from 5:30-8:30pm, and will include refreshments, and a chance to rub elbows with the gallery's artists. The Summer Membership Show runs through August 3rd. For more information, visit the gallery's website at www.jeromecoop.com, or become a fan on Facebook.
Cody has been busy as always. In June he sold two large paintings at an auction held by the Sedona Arts Center. He also went on a painting trip to Colorado and brought back several new plein air paintings. In addition Cody is working on a new series he calls "Industrial Chickens", based on some of the old mining equipment found at the Gold King Mine. Come see these new works and more at the Cody DeLong Studio 300 Hull Ave. next to the visitor's center. 928-300-4576 www.codydelong.com
Jerome's Jewelry has a fabulous selection of custom created jewelry. Featuring unique creations by father and son team Rick and Ricky Hernandez, in 14k Gold and Sterling Silver, a wide variety of Drusy, Tanzanite and Fire Agate are among the colorful collection along with brilliant rainbow colors of Australian Opal. Jerome's Jewelry is the hot spot to shop. Stop by to thank Ricky for helping to fight the Wallow Fire. Jerome's Jewelry is at 114 Jerome Ave.
Rebecca McDonald's studio in The Old Jerome High School is called Long Shadow. Rebecca specializes in modern etchings, woodcuts, and collographs, a term coined by Glen Alps, describing the making of a printing plate from found objects. A recent transplant from the Pacific NW, she looks forward to becoming part of the Jerome Artist Community, something she has aspired to do since 1986.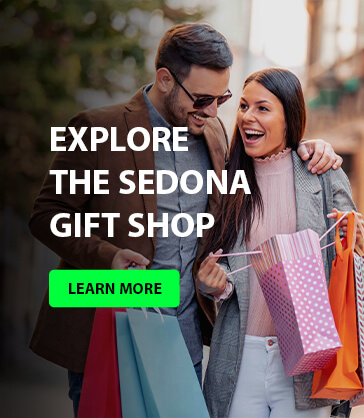 Join Pura Vida Gallery on July 2nd for a celebration in the art of Ikebana. We will explore the history and techniques of Japanese flower arranging using kenzans made by various artists in different media. Perhaps you will pick up a few new ideas for displaying your garden bounty while enjoying champagne and chocolates.
Suzy Mound and Suzann Trout at Jerome Bead Creations will continue to feature many styles and colors of their beaded creations with new pieces on display! Cold punch, tasty snacks, good company!
Stop by the Old High Jerome School and take in the current masking tape installation entitled, So Close…So Far, by Word is Art creator, Beth Courtright-Detwiler. This uniquely executed work, located on the top floor of Building A, offers the viewer large scale images depicting the concept of eternity.
Mine House Collection opens its doors next to Paul and Jerry's Saloon. A beautiful mix of Navajo rugs, Jerome made furniture by the skilled craftsmen of Western Heritage and local art make for a fresh stop on the walk.
The Stain of Politics rears its yearly head for the fourth time at Gallery 527 in Jerome. Gallery artists comment on the world around us in glass, ceramic, pen and ink, photography and painting. Special guests Gary Every, Christopher Fox Graham and Gary Scott will read poetry, ASU graduate Joe Ward displays two new paintings and artist Michael Gallagher will show his cartoon magic for the second time in Jerome. Gallagher is well known for his work for Mad Magazine, Marvel and Cracked. Dave Rentz returns to the gallery with his array of fascinating instruments. For more information on Jerome Art Walk, contact Donna at 649-2277.