Sedona AZ (May 17, 2016) – The Inspiration of Sedona is proud to present the Northern Arizona, encore premiere finale of Standing on Sacred Ground, Part IV: Islands of Sanctuary. Each Part of this award-winning, four-part documentary series is an independent film, so it is not necessary to have seen prior Parts. See trailer: http://standingonsacredground.org/film-series/islands-sanctuary.
This final Part IV will be shown on Thursday, May 26th, at 6:30 pm, at the Church of the Red Rocks, followed by a Q&A with Dorothy Firecloud, J.D. (Sicangu Lakota), Superintendent of Montezuma Castle, and Tuzigoot, National Monuments, and Montezuma Well, who is deeply involved with sacred land struggles.
The Producer and Director, Toby McLeod, circled the globe for five years filming the Standing on Sacred Ground series. McLeod founded the Sacred Land Film Project, (www.sacredland.org), in 1984, to make high-impact documentary films relevant to indigenous communities and modern audiences. He has produced many award-winning documentary films. His first film was The Cracking of Glen Canyon Damn—with Edward Abbey and Earth First.
This event series is back by popular demand after it initially premiered at the Mary D. Fisher Theatre as part of two weeks of local Climate Care Awareness events, (climatecareawareness.org), in conjunction with the global actions surrounding the December UN Conference on Climate Change in Paris.
Indigenous communities around the world and in the U.S. resist threats to their sacred places—the original protected lands—in a growing movement to defend human rights and restore the environment. In this four-part documentary series, native people share ecological wisdom and spiritual reverence while battling a utilitarian view of land in the form of government megaprojects, consumer culture, and resource extraction as well as competing religions and climate change.
Narrated by Graham Greene, with the voices of Tantoo Cardinal and Q'orianka Kilcher, the series exposes threats to native peoples' health, livelihood, and cultural survival in eight communities around the world. Rare verité scenes of tribal life allow indigenous people to tell their own stories—and confront us with the ethical consequences of our culture of consumption.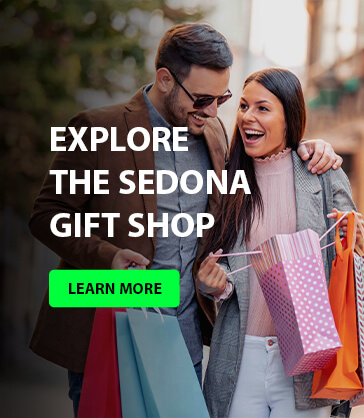 In Part IV: Islands of Sanctuary, native Hawaiians and Aboriginal Australians resist threats to their sacred places in a growing international movement to defend human rights and protect the environment. In Australia's Northern Territory, Aboriginal clans maintain Indigenous Protected Areas and resist the destructive effects of a mining boom. In Hawaii, indigenous ecological and spiritual practices are used to restore the sacred island of Kaho`olawe after 50 years of military use as a bombing range.
The Inspiration of Sedona meets on the 2nd and 4th Thursdays of each month. It is an open meeting group, that strives to work together collectively for the betterment of ourselves, our communities, and the world. Its current format involves showing inspiring and personally empowering documentaries about the social and environmental issues we're collectively facing, followed by interactive discussion. 
Please be a part of the inspiration by joining us for this eye-opening Standing on Sacred Ground, free film. For more info:
email: info@inspirationofsedona.org
Website: www.inspirationofsedona.org
Facebook: https://www.facebook.com/inspirationofsedona
928-284-4021
The Inspiration of Sedona meets in the basement at the Church of the Red Rocks, 54 Bowstring Drive, Sedona. Turn Right into the church parking lot and then turn right again at the first driveway, and park in the small parking lot opposite the double doors to the basement, or in the upper parking lot if full.