Sedona Film Festival presents one-day-only special event at Mary D. Fisher Theatre
Sedona AZ (May 1, 2014) – The Sedona International Film Festival is proud to present its theater-on-screen series with the one-night-only debut of the award-winning stage production "Southern Baptist Sissies" on Thursday, May 8. There will be two shows at 4 and 7 p.m. at the festival's Mary D. Fisher Theatre.
"Southern Baptist Sissies" is a film of the theatrical experience of writer/director Del Shores' GLAAD Award-winning play about four gay boys growing up in the church. The film is not an adaptation, but an actual capturing of the play in the theatre on the stage, allowing the film audience to be a part of the electricity and intimacy of the original theatrical experience.
The film has won 8 audience awards and 5 jury awards for best feature since its world premiere. The production features Emmy Award-winner Leslie Jordan (Will and Grace) William Belli (Rupaul's Drag Race), Dale Dickey (Winter's Bone), and Ann Walker (Father of the Bride Part 2).
"Southern Baptist Sissies" explores the conflict between the caustic rhetoric of dogmatic religion and the fragile development of adolescent homosexuality while challenging hypocrisy, exposing damage and offering hope. The intimate experience of theatre on the film screen allows the audience to laugh one minute and cry the next and reveals the complicated emotions from all sides – the confused child, the struggling adolescent and the angry and damaged adult.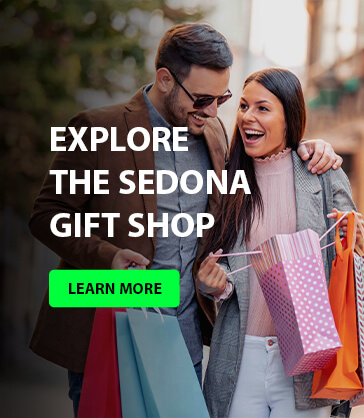 Storyteller and narrator Mark Lee Fuller (Emerson Collins) guides the story. The thinker, he questions the teachings of the church from an early age. Andrew (Matthew Scott Montgomery) prays for God to take his homosexuality away, even as he begins to explore his sexual identity. Benny (Willam Belli) embraces his own true nature early on and becomes a drag entertainer. T.J. (Luke Stratte-McClure), Mark's first love, fights his own feelings, rejects and judges Mark, and attempts to live his life with a woman.
Del Shores brings the story through hysterical laughter using incisive judgment of the hypocrisy of many churches and pastors on his way to revealing the tragedy of the often permanent damage done to children, teenagers and adults when hate is spewed in the name of the Lord.
"Southern Baptist Sissies" will be shown at the Mary D. Fisher Theatre on Thursday, May 8 at 4 and 7 p.m. Tickets are $12, or $9 for Film Festival members. For tickets and more information, please call 928-282-1177. Both the theatre and film festival office are located at 2030 W. Hwy. 89A, in West Sedona. For more information, visit: www.SedonaFilmFestival.org.