Acclaimed new films debut in Sedona at Mary D. Fisher Theatre 
Sedona AZ (March 7, 2017) – The Sedona International Film Festival is proud to present the Northern Arizona premiere of "Worlds Apart" (starring J.K. Simmons) and encore return of "I Am Not Your Negro" (nominated for an Academy Award for Best Documentary Feature) showing March 17-23 at the Mary D. Fisher Theatre.
WORLDS APART
"Worlds Apart" is a story about love, starring Academy Award-winner J.K. Simmons, Tawfeek Barhom, Niki Vakali, Christopher Papakaliatis, Andrea Osvart and Maria Kavoyianni.
Set in modern day Greece, "Worlds Apart" is comprised of three separate narratives each following a love story between a foreigner and a Greek. Each story represents a different generation falling in love during a time of socioeconomic turmoil that dominates Southern Europe overall, only to connect as a single story in the end.
Almost like a triptych work of art where each painting stands alone, yet its true impact lies when viewed as a whole.
The location and the era in which the story takes place is influenced by the current political climate in Southern Europe and particularly the constant unemployment growth, the accelerating numbers of incoming illegal immigrants and the rise of a violent extremist sociopolitical party in Greece. The story however, surpasses the culture-specific elements by placing love, fear, family values and the other aspects of life relatable in a universal level, crossing cultural and age barriers.
"The world might be changing; however, one thing remains constant, and that is human relationships: Love, family, second chances and last but not least – human values," said director Christopher Papakaliatis.
"Even in the most extreme circumstances, even if we live in a very harsh social environment, there's always space for love."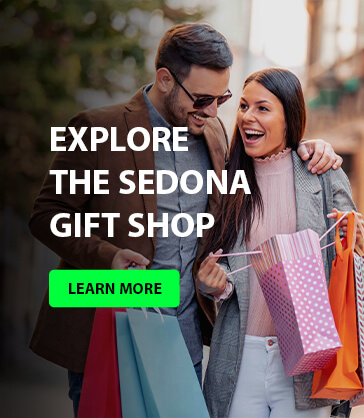 "Worlds Apart" will be shown at the Mary D. Fisher Theatre March 17-23. Showtimes will be 4 p.m. on Friday and Saturday, March 17 and 18; and 7 p.m. on Wednesday and Thursday, March 22 and 23.
I AM NOT YOUR NEGRO
"I Am Not Your Negro" returns to Sedona by popular demand after two sold out shows at the recent Sedona International Film Festival and rave reviews by audience members. The film was nominated for the Academy Award for Best Documentary Feature.
In 1979, James Baldwin wrote a letter to his literary agent describing his next project, "Remember This House". The book was to be a revolutionary, personal account of the lives and successive assassinations of three of his close friends — Medgar Evers, Malcolm X and Martin Luther King, Jr.
At the time of Baldwin's death in 1987, he left behind only thirty completed pages of his manuscript.
Now, in his incendiary new documentary, master filmmaker Raoul Peck envisions the book James Baldwin never finished. The result is a radical, up-to-the-minute examination of race in America, using Baldwin's original words and flood of rich archival material. "I Am Not Your Negro" is a journey into black history that connects the past of the Civil Rights movement to the present of #BlackLivesMatter. It is a film that questions black representation in Hollywood and beyond. And, ultimately, by confronting the deeper connections between the lives and assassination of these three leaders, Baldwin and Peck have produced a work that challenges the very definition of what America stands for.
"I Am Not Your Negro" will be shown at the Mary D. Fisher Theatre March 17-22. Showtimes will be 7 p.m. on Friday and Sunday, March 17 and 19; and 4 p.m. on Tuesday and Wednesday, March 21 and 22.
Tickets are $12, or $9 for Film Festival members. For tickets and more information, please call 928-282-1177. Both the theatre and film festival office are located at 2030 W. Hwy. 89A, in West Sedona. For more information, visit: www.SedonaFilmFestival.org.