Mary D. Fisher Theatre joins cinemas around the world for special premiere
Sedona AZ (October 27, 2018) – The Sedona International Film Festival is proud to join theaters around the world to present a special premiere event of the award-winning new film "Weed The People" on Tuesday, Nov. 6. There will be two screenings of the film at 4 and 7 p.m. at the Mary D. Fisher Theatre.
Cannabis has been off-limits to doctors and researchers in the US for the past 80 years, but recently scientists have discovered its anti-cancer properties. Armed with only these laboratory studies, desperate parents obtain cannabis oil from underground sources to save their children from childhood cancers.
"Weed The People" follows these families through uncharted waters as they take their children's survival into their own hands. Some of their miraculous outcomes beget the unsettling question at the heart of the film: If weed is truly saving lives, why doesn't the government want people to access it?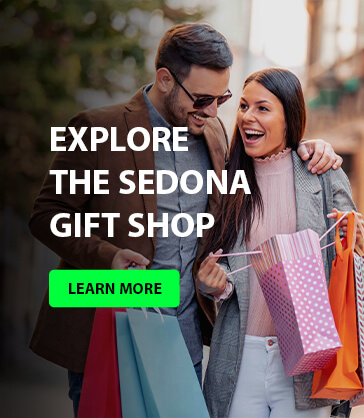 "Seven years ago, my producing partner Ricki Lake competed on the TV show, 'Dancing with the Stars.' Ricki's most ardent twitter fan was a 7-year-old girl who was undergoing chemotherapy. Ricki fell in love with this little girl and dedicated herself to finding a cure for her genetic tumor disorder," said director Abby Epstein, "Serendipitously, Ricki's husband Christian had been doing research on the anti-tumor properties of CBD (a compound in the cannabis plant) to treat his grandfather's bone cancer. What if CBD could slow the growth of this little girl's tumors? One phone call later, Ricki and I were on a plane to Mendocino, filming the child's consultation with a cannabis physician. Our documentary was born."
"Many twists and turns (and six years) later, Ricki and I could not be prouder to present 'Weed The People to the world. The journey of making this film has been thrilling and heartbreaking. I've grieved and celebrated with five extraordinary families while documenting their bleakest and brightest moments," added Epstein. "The film has taken me from the pediatric oncology wards of California to the research labs of Israel, in search of the most advanced cannabis science."
" 'Weed The People' challenges our notions of what defines a drug versus a medicine. I hope that by sharing these stories of devoted practitioners and brave parents fighting to heal their children, we can hold the government accountable for criminalizing the one plant that could save them."
"Weed The People" will show at the Mary D. Fisher Theatre on Tuesday, Nov. 6 at 4 and 7 p.m. Tickets are $12, or $9 for Film Festival members. For tickets and more information, please call 928-282-1177. Both the theatre and film festival office are located at 2030 W. Hwy. 89A, in West Sedona. For more information, visit: www.SedonaFilmFestival.org.