Acclaimed new independent films make Sedona premiere at Mary D. Fisher Theatre
Sedona AZ (August 8, 2014) – The Sedona International Film Festival is proud to present the Northern Arizona premieres of the acclaimed new award-winning independent films "War Story" and "Supermensch: The Legend of Shep Gordon" showing Aug. 15-19 at the Mary D. Fisher Theatre.
WAR STORY
Academy Award-winner Ben Kingsley and Academy Award-nominee Catherine Keener star in the powerful new drama "War Story" which premiered at the Sundance Festival to critical and audience acclaim.
Lee (Catherine Keener) is a war photographer who has spent her adult life in the world's most treacherous conflict zones, documenting the catastrophes of others. When we meet her, she has recently experienced her own horror after being taken hostage and brutalized in Libya.
Instead of returning to New York where her concerned colleagues and loved ones anxiously await her, Lee detours to Sicily instead, where she holes up in a small hotel to weather her PTSD on her own terms, not far from the home of her former lover and mentor Albert (Ben Kingsley).
As Lee struggles to recover from her psychic and physical wounds, she crosses paths with Hafsia (Hafsia Herzi), a young Tunisian migrant in need of safe passage to France, who bears a striking resemblance to a Libyan girl Lee photographed just before her capture. Desperate to connect, Lee tries to help Hafsia, and conquer her own formidable demons in the process.
"War Story" will be shown at the Mary D. Fisher Theatre Aug. 15-19. Showtimes will be 4 p.m. on Friday and Saturday, Aug. 15-16; and 7 p.m. on Sunday, Monday and Tuesday, Aug. 17-19.
SUPERMENSCH: The Legend of Shep Gordon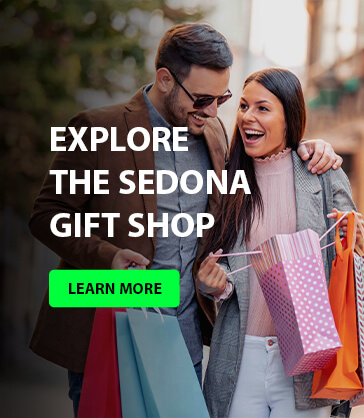 An all-star cast is featured in the award-winning, outrageous new documentary "Supermensch".
In 1991, music manager Shep Gordon held Mike Myers over a barrel a few weeks before shooting "Wayne's World" regarding an Alice Cooper song Myers wanted to use in the film. They have been close friends ever since. Now, 23 years later, the story of Gordon's legendary life in the uber fast lane is now told in Myers' directorial debut. And this time it's Myers who has Gordon over a barrel.
Capitalist, protector, hedonist, pioneer, showman, shaman . . . SUPERMENSCH.
Shep Gordon is the consummate Hollywood insider. Though he isn't a household name, Gordon has become a beacon in the industry, beloved by the countless stars he has encountered throughout his storied career.  Shep is known for managing the careers of Alice Cooper as well as stints with Blondie, Luther Vandross and Raquel Welch, among others – a career that began with a chance encounter in 1968 with Janis Joplin and Jimi Hendrix.  He even found time to invent the "Celebrity Chef."  Though the chef as star is part of the culture now, it took Shep's imagination, and his moral outrage at how the chefs were being treated, to monetize the culinary arts into the multi-billion dollar industry it is today.
Personal friends with the Dalai Lama through his philanthropic endeavors with the Tibet Fund and the guardian of four children, Gordon's unlikely story will be told by those who know him best, his pals, including Alice Cooper, Michael Douglas, Sylvester Stallone, Anne Murray, Willie Nelson, Emeril Lagasse and more.
"Supermensch" will be shown at the Mary D. Fisher Theatre Aug. 15-19. Showtimes will be 7 p.m. on Friday and Saturday, Aug. 15-16; and 4 p.m. on Sunday, Monday and Tuesday, Aug. 17-19. 
Tickets are $12, or $9 for Film Festival members. For tickets and more information, please call 928-282-1177. Both the theatre and film festival office are located at 2030 W. Hwy. 89A, in West Sedona. For more information, visit: www.SedonaFilmFestival.org.