Award-winning new thrillers premiere at Mary D. Fisher Theatre June 11-14
Sedona AZ (June 5, 2013) – The Sedona International Film Festival is proud to present "suspense week" with the Northern Arizona premieres of "The Reluctant Fundamentalist" and "Disconnect" showing June 11-14 at the Mary D. Fisher Theatre.
THE RELUCTANT FUNDAMENTALIST
"The Reluctant Fundamentalist" — a new film from award-winning filmmaker Mira Nair — is based on Moshan Hamid's acclaimed novel of the same name. It is a compelling film, thought-provoking, moving and sensual. The film was shot in five cities on three continents with a truly international cast and crew of Hollywood, Pakistani and Indian stars, including Kate Hudson, Kiefer Sutherland and Liev Schreiber.
At a café in Lahore in 2011, a Pakistani man named Changez (Riz Ahmed) tells Bobby (Liev Schreiber), an American journalist, about his experiences in the United States. Roll back ten years, and we find a younger Changez fresh from Princeton, seeking his fortune on Wall Street.
The American Dream seems well within his grasp, complete with a smart and gorgeous artist girlfriend, Erica (Kate Hudson). But when the Twin Towers are attacked, a cultural divide slowly begins to crack open between Changez and Erica. Changez's dream soon begins to slip into nightmare: he is transformed from a well-educated, upwardly mobile businessman to a scapegoat and perceived enemy.
Taking us through the culturally rich and beguiling worlds of New York, Lahore and Istanbul, "The Reluctant Fundamentalist" is a story about conflicting ideologies where perception and suspicion have the power to determine life or death.
"The Reluctant Fundamentalist" will be shown at the Mary D. Fisher Theatre June 11-14. Showtimes will be 4 p.m. on Tuesday and Wednesday and 7 p.m. on Thursday and Friday.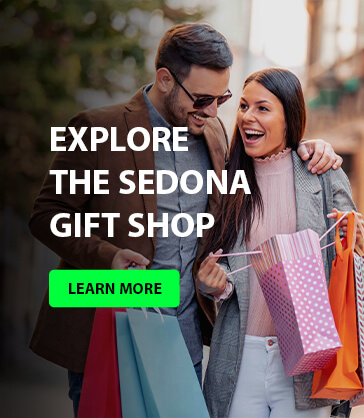 DISCONNECT
"Disconnect" explores the consequences of modern technology and how it affects and defines our daily relationships. Shot with eavesdropped naturalism, it marks the first fiction feature from Henry-Alex Rubin, director of the Oscar-nominated "Murderball".
A hard-working lawyer, attached to his cell phone, can't find the time to communicate with his family. A couple is drawn into a dangerous situation when their secrets are exposed online. A widowed ex-cop struggles to raise a mischievous son who cyber-bullies a classmate. An ambitious journalist sees a career-making story in a teen that performs on an adult-only site.
They are strangers, neighbors and colleagues and their stories collide in this riveting dramatic thriller about ordinary people struggling to connect in today's wired world.
"Disconnect" has been getting rave reviews from critics and audiences around the world. The ensemble cast includes Jason Bateman (Identity Thief, The Change-Up, Up in the Air), Hope Davis (Real Steel, Mildred Pierce), Frank Grillo (Gangster Squad, The Grey), Paula Patton (Precious, Mission Impossible-Ghost Protocol), Michael Nyqvist (The Girl with the Dragon Tattoo), Andrea Riseborough (Oblivion, Brighton Rock, W. E.), Alexander Skarsgård (True Blood, Melancholia) and Max Thieriot (Jumper), as well as Jonah Bobo (Crazy, Stupid, Love), Colin Ford (We Bought A Zoo) and Haley Ramm (X-Men).
"Disconnect" will be shown at the Mary D. Fisher Theatre June 11-14. Showtimes will be 7 p.m. on Tuesday and Wednesday and 4 p.m. on Thursday and Friday.
Tickets are $12, or $9 for Film Festival members. For tickets and more information, please call 928-282-1177. Both the theatre and film festival office are located at 2030 W. Hwy. 89A, in West Sedona. For more information, visit: www.SedonaFilmFestival.org.