Acclaimed new films debut in Sedona at Mary D. Fisher Theatre
Sedona AZ (December 25, 2016) – The Sedona International Film Festival is proud to present the Northern Arizona premieres of the critically-acclaimed new films "The Edge of Seventeen" and "A Kind of Murder" showing Jan. 6-12 at the Mary D. Fisher Theatre.
THE EDGE OF SEVENTEEN
Growing up is the great equalizer.
No matter your family situation, walk of life, or specific personal experience, anyone who has ever gone through adolescence understands the growing pains and awkwardness that go with the territory when it comes to navigating the transition to adulthood. The times change, the modes of communication evolve, but some things — like the first pangs of love or the sting of a friend's betrayal — never change.
Nadine (Academy Award-nominee Hailee Steinfeld) and Krista (Haley Lu Richardson) are inseparable best friends attempting to navigate high school together… until Nadine's older brother Darian (Blake Jenner) and Krista begin dating. With her view of the world rocked, Nadine is forced to see the people in her life — including her well-meaning but distracted mother (Kyra Sedgwick), and unlikely mentor and History teacher Mr. Bruner (Oscar-nominee Woody Harrelson) — with fresh eyes and new appreciation that people — and life — are more complicated than she thought.
Creating a film about growing up in our digital age took a writer who could poignantly capture the voice of this generation. From five-time Oscar-nominated and three-time Oscar-winning producer James L. Brooks and writer/first-time director Kelly Fremon Craig, "The Edge of Seventeen" is a coming-of-age comedy with a refreshingly authentic voice.
" 'The Edge of Seventeen' captures the essence of what made John Hughes' movies so special." — Erik Davis, Fandango
"Pick a god, any god, and thank them for this movie … wryly hilarious and unflinchingly honest." — David Ehrlich, IndieWire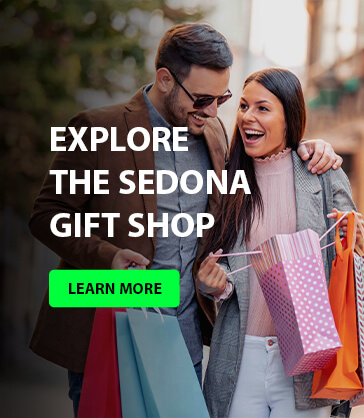 "Hailee Steinfeld isn't just the star of 'The Edge of Seventeen' … she's its center of gravity." — Owen Gleiberman, Variety
"The Edge of Seventeen" will be shown at the Mary D. Fisher Theatre Jan. 6-12. Showtimes will be 4 p.m. on Friday, Monday and Thursday, Jan. 6, 9 and 12; and 7 p.m. on Sunday, Tuesday and Wednesday, Jan. 8, 10 and 11.
A KIND OF MURDER
"A Kind of Murder", set in 1960's New York, is based on Patricia Highsmith's novel, "The Blunderer". Walter Stackhouse is rich, successful and unhappily married to the beautiful but damaged Clara. His desire to be free of her feeds his obsession with Kimmel, a man suspected of brutally murdering his own wife.
When Walter and Kimmel's lives become dangerously intertwined, a ruthless police detective becomes convinced he has found the murderer. But as the lines blur between innocence and intent, who, in fact, is the real killer?
Highsmith has had many popular and highly successful films made from her novels — from Hitchcock's iconic "Strangers of a Train" to Anthony Minghella's "The Talented Mr. Ripley" and, most recently, Todd Haynes' "Carol". Highsmith has a huge international fan base and remains in a class of her own when it comes to the psychological thriller.
"A Kind of Murder" feature an all-star cast, including Haley Bennet, Jessica Biel, Patrick Wilson and Eddie Marsan.
"A Kind of Murder" will be shown at the Mary D. Fisher Theatre Jan. 6-11. Showtimes will be 7 p.m. on Friday and Monday, Jan. 6 and 9; and 4 p.m. on Tuesday and Wednesday, Jan. 10 and 11.
Tickets are $12, or $9 for Film Festival members. For tickets and more information, please call 928-282-1177. Both the theatre and film festival office are located at 2030 W. Hwy. 89A, in West Sedona. For more information, visit: www.SedonaFilmFestival.org.