Acclaimed and award-winning casts featured in new films premiering at the Fisher Theatre
Sedona AZ (December 12, 2015) – The Sedona International Film Festival is proud to present the Northern Arizona premieres of "Suffragette" and "Miss You Already" showing Dec. 18-23 at the Mary D. Fisher Theatre.
SUFFRAGETTE
"Suffragette" is a moving drama that will empower all who are striving for equal rights in our own day and age. The stirring film is inspired by the early-20th-century campaign of the Suffragettes, who were activists for Women's Suffrage — the right of women to vote. The cast includes Academy Award nominees Carey Mulligan and Helena Bonham Carter, Golden Globe Award nominee Brendan Gleeson, British Independent Film Award winner Anne-Marie Duff, BAFTA Award winner Ben Whishaw, and three time Academy Award-winner Meryl Streep.
The time is 1912. The U.K. is seeing an increased public presence of the Suffragettes, whose rallying cry is "Votes for Women!" Their efforts at resistance over the years have been passive, but as the women face increasingly aggressive police action, they engage in public acts of civil disobedience endangering property – but never human life. The epicenter of their national Women's Social and Political Union (WSPU) is in London, where Maud Watts (played by Carey Mulligan) is a working-class wife and mother; she and husband Sonny toil at a laundry. Startled one day by a protest, Maud recognizes a co-worker, Violet Miller, among the agitators. Initially unwilling to get involved in the Suffragette cause, Maud comes to realize that she must claim her dignity both at home and in her workplace.
And she is not alone, as brave women from all walks of life have joined the fight for equality. Pharmacist Edith Ellyn (Helena Bonham Carter) and upper-class Alice Haughton (Romola Garai) coordinate WSPU grassroots efforts. Maud's commitment to the movement is tested by giving testimony before Parliament, a brutal street skirmish – and a jail stint that, while brief, alarms her husband. But her resolve is strengthened by observing Emily Wilding Davison's (Natalie Press) ability to endure prison stints – and by meeting WSPU founder Emmeline Pankhurst (Meryl Streep), who emerges from hiding with an electrifying public speech that galvanizes the Suffragettes to activism.
Maud's dedication leads her to hard choices that will change her own life forever, as she strives to effect real change for generations to come. The police step up their surveillance and harsh treatment, with Inspector Steed (Brendan Gleeson) shadowing Maud's journey at every step; ultimately, she and her fellow Suffragettes will risk their very lives to ensure that women's rights be recognized and respected.
"Suffragette" will be shown at the Mary D. Fisher Theatre Dec. 18-23. Showtimes will be 4 p.m. on Friday and Saturday, Dec. 18 and 19; and 7 p.m. on Monday, Tuesday and Wednesday, Dec. 21, 22 and 23.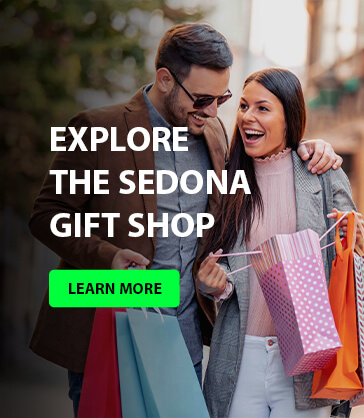 MISS YOU ALREADY
Critics are calling "Miss You Already" the "Beaches" of 2015 and a wonderful film about friendship. Drew Barrymore and Toni Collette star in this powerful, heartwarming film.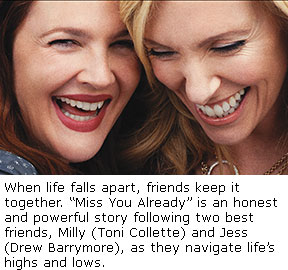 When life falls apart, friends keep it together.
"Miss You Already" is an honest and powerful story following two best friends, Milly (Toni Collette) and Jess (Drew Barrymore), as they navigate life's highs and lows.
Inseparable since they were young girls, they can't remember a time when they didn't share everything — secrets, clothes and even boyfriends — but nothing prepares them for the day Milly is hit with life-altering news.
A story for every modern woman, "Miss You Already" celebrates the bond of true friendship that ultimately can never be broken, even in life's toughest moments.
"Miss You Already" will be shown at the Mary D. Fisher Theatre Dec. 18-23. Showtimes will be 7 p.m. on Friday, Saturday and Sunday, Dec. 18, 19 and 20; and 4 p.m. on Tuesday and Wednesday, Dec. 22 and 23. 
Tickets are $12, or $9 for Film Festival members. For tickets and more information, please call 928-282-1177. Both the theatre and film festival office are located at 2030 W. Hwy. 89A, in West Sedona. For more information, visit: www.SedonaFilmFestival.org.