Award-winning new epic film and romantic drama premiere June 4-7 in Sedona
Sedona AZ (May 24, 2013) – The Sedona International Film Festival is proud to present the Northern Arizona premieres of the epic new film "Renoir" and the new romantic drama "I Do" showing June 4-7 at the Mary D. Fisher Theatre.
RENOIR
Set on the French Riviera in the summer of 1915, Gilles Bourdos' lushly atmospheric drama "Renoir" tells the story of celebrated Impressionist painter Pierre-Auguste Renoir, in declining health at age 74, and his middle son Jean, who returns home to convalesce after being wounded in World War I. It is here that Jean meets the incandescent Andrée, who will become his father's last model and his own young wife.
A life source for both the dying father and the "as yet unborn" son, Andrée will prove the conduit of labyrinthine desires, both amorous and artistic. Her destiny, unique in the history of art, is that of artist's model and actress at the crossroads of painting and cinema, and the object of an artistic Oedipal complex for a father and son.
The elder Renoir is filled with a new, wholly unexpected energy when this young girl miraculously enters his world. Blazing with life, radiantly beautiful, Andrée will become the wellspring of a remarkable rejuvenation. At the same time, Jean also falls under the spell of the free-spirited young Andrée. Their beautiful home and majestic countryside grounds reverberate with familial intrigue, as both Renoirs become smitten with the enchanting and headstrong young muse.
"Renoir" locates a fascinating moment of change, one century's way of thinking giving way to the next, and the passing of the torch from a great painter to the great filmmaker of such classics as Grand Illusion and Rules of the Game.
"Renoir" will be shown at the Mary D. Fisher Theatre June 4-7. Showtimes will be 4 p.m. on Tuesday and Wednesday and 7 p.m. on Thursday and Friday.
I DO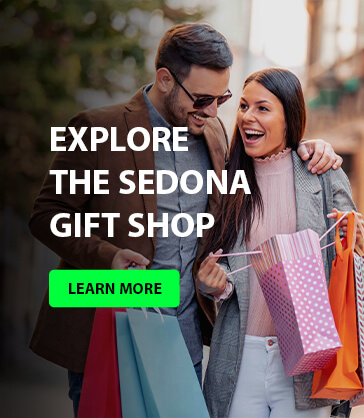 A gay Brit living in New York is deprived of his immigration status, and risks losing his family and life in the U.S. He tries to marry his best friend to remain in the country and stay with his family. "I Do" is the deeply affecting story about a man forced — by discrimination — to make an impossible choice.
Jack (Ross) is a British gay man working as an assistant photographer in the New York fashion industry. When his brother gets killed in a brutal car crash, Jack is left to raise his brother's daughter, Tara, with his sister-in-law Mya.
Years later, when his work visa is denied after almost a decade living legally in America, moving back to England isn't even an option for Jack. His emotional attachments to Tara (now seven) and Mya (who struggles to work her way through medical school) are so strong, he can't leave them behind. Faced with deportation and with no other means to stay in America, Jack marries his best friend Ali who has recently broken up with her girlfriend.
When Jack falls for a handsome Spaniard, Mano Alfaro — who happens to be an American citizen — balancing his responsibilities as a surrogate dad, being a "green card" husband, and beginning a new relationship, becomes a challenge for him.
"I Do" has won major awards in festivals around the world, including a Best of Fest Award at the Palm Springs International Film Festival. It features an all-star ensemble cast including Jamie-Lynn Sigler, Alicia Witt and David W. Ross.
"I Do" will be shown at the Mary D. Fisher Theatre June 4, 6 and 7. Showtimes will be 7 p.m. on Tuesday and 4 p.m. on Thursday and Friday.
Tickets are $12, or $9 for Film Festival members. For tickets and more information, please call 928-282-1177. Both the theatre and film festival office are located at 2030 W. Hwy. 89A, in West Sedona. For more information, visit: www.SedonaFilmFestival.org.