All-star cast featured in profoundly moving drama at Mary D. Fisher Theatre
Sedona AZ (April 23, 2018) – The Sedona International Film Festival is proud to present the Northern Arizona premiere of the profoundly moving drama "Nostalgia" — showing April 27-May 3 at the Mary D. Fisher Theatre.
"Nostalgia" features an award-winning, all-star ensemble cast, including Jon Hamm, Ellen Burstyn, Catherine Keener, Bruce Dern, John Ortiz, Nick Offerman, James Le Gros, Amber Tamblyn and Patton Oswalt.
A mosaic of stories about love and loss, "Nostalgia" explores our relationships to the objects, artifacts, and memories that shape our lives.
When insurance assessor Daniel Kalman (John Ortiz) arrives at the home of grizzled retiree Ronald Ashemore (Bruce Dern) to estimate the potential worth of his belongings, he's struck by the man's stubborn independence in the face of advancing mortality, and by the vast collection of artifacts he's amassed over decades.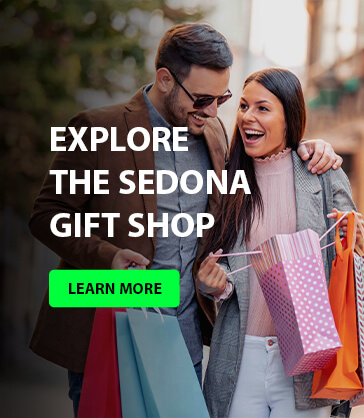 Packed with old books, personal photos and countless random objects, Ronald's home is a dusty archive of questionable financial value. Yet during a tense follow-up with Ronald's pregnant granddaughter Bethany (Amber Tamblyn), who requested the assessment in the first place, Daniel suggests that there might be some items in Ronald's possession that could hold emotional value for her, which strikes a chord in the mother-to-be.
Daniel's next client is Helen (Ellen Burstyn), a fragile widow whose home of many years recently burned to the ground. While touring the wreckage, Daniel learns that Helen was only able to save a few items before the flames consumed it. Apart from some heirloom jewelry and a 1940s baseball that her late husband cherished, everything was destroyed. The catastrophic loss leaves Helen anxious and at odds with her sympathetic son, Henry (Nick Offerman).
Attempting to move forward with her life, Helen contacts Will Bleam (Jon Hamm), a reputable memorabilia dealer, with the intention of selling the prized baseball. Visiting his store in Las Vegas, Helen discovers that the ball – autographed by legendary slugger Ted Williams – is worth upward of $100,000. Some time later, Will joins his sister Donna (Catherine Keener) at their childhood home, which is being sold. Tasked with organizing their downsizing parents' belongings, the siblings share memories while debating the sentimental value of the items they grew up with. But a sudden and shocking tragedy leaves Donna emotionally shattered and Will searching for solace amid the artifacts from his family's past.        
A profoundly moving drama about our collective need to find meaning in the objects we hold dear, "Nostalgia" is a film of rare insight and sensitivity, filled with characters as real and recognizable as your friends and neighbors.
"Nostalgia" will be shown at the Mary D. Fisher Theatre April 27-May 3. Showtimes will be 4 p.m. on Friday and Monday, April 27 and 30; and 7 p.m. on Sunday, Wednesday and Thursday, April 29 and May 2 and 3.
Tickets are $12, or $9 for Film Festival members. For tickets and more information, please call 928-282-1177. Both the theatre and film festival office are located at 2030 W. Hwy. 89A, in West Sedona. For more information, visit: www.SedonaFilmFestival.org.