Dr. Bjorn Krondorfer is first featured speaker in new program at Mary D. Fisher Theatre
Sedona AZ (October 8, 2019) – The Sedona International Film Festival is proud to introduce a speaker series, "Conversations". This series will highlight distinguished professors from Northern Arizona University who are experts in their areas.
Using a conversational format, the speakers will address controversial ideas, issues and topics, followed by Q&A. Please join us for an evening of intellectual banter, compelling, and in some cases controversial dialogue.
The first event in the monthly "Conversations" series will take place Wednesday, Oct. 16 at 7 p.m. at the festival's Mary D Fisher Theatre. The featured speaker is Bjorn Krondorfer, PhD. His subject for the discussion is "Religious Fundamentalism in the Abrahamic Religions and Violence". The discussion will be moderated by Sheila Nair, PhD, Professor of Political Science at NAU, and Elliott Greenberg.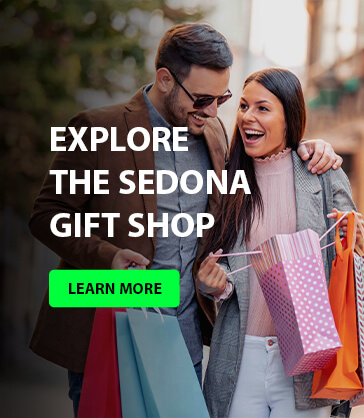 Are fundamentalist religious movements inherently violent?  Dr. Krondorfer will introduce and talk about religious fundamentalism in the Abrahamic traditions (Christianity, Judaism, and Islam). As we look at each tradition and address common themes (such as scripturalism, gender, and return to the golden age) we'll learn about the ways to understand fundamentalism.  There might be some surprises along the way.
Dr. Krondorfer is the Director of the Martin-Springer Institute and an Endowed Professor of Religious Studies at NAU.  The Institute focuses on bringing the experiences of the Holocaust into sharp focus in order to understand those events in the context of today's concerns and crises.  Dr. Krondorfer has written on Men and Masculinity in Christianity and Judaism, Cultural and Theological Legacy of the Holocaust, Jewish, Muslim and Christian Perspectives on Refugees and author of many other publications and books. Additionally, Dr. Krondorfer has created several exhibits, as director of the Martin Springer Institute, such as, Through the Eyes of Youth: Life and Death in the Bedzin Ghetto, Resilience: Women in Flagstaff's Past and Present, and on the Berlin Wall.  He has curated the art exhibitions Wounded Landscapes.  Recently, Dr. Krondorfer was awarded a residential fellowship at the Sante Fe Art Institute on the theme of "Truth and Reconciliation".
"Conversations" with Dr. Bjorn Krondorfer will be live at the Mary D Fisher Theatre on Wednesday, Oct. 16 at 7 p.m. Tickets are $7.50 general admission and $6.00 for Film Festival members and students. For tickets and more information, please call 928-282-1177.  Both the theatre and film festival office are located at 2030 W. Hwy 89A in West Sedona.  For more information, visit www.SedonaFilmFestival.org.