Film will kick off Abba Mania weekend celebration
Sedona AZ (November 19, 2013) – The Sedona International Film Festival is proud to present the one-night return of "Mamma Mia!" on Saturday, Nov. 23 for a special screening at 7:00 p.m. at its Mary D. Fisher Theatre. The event is a kick-off to the ABBA Mania concert weekend, presented by the Sedona Performing Arts Alliance and the Jewish Community of Sedona and the Verde Valley, which will take the stage the next day at the Sedona Performing Arts Center.
Celebrate the songs, dancing and joy of the music of ABBA in this film version of the ultra-successful Broadway musical of the same name. Meryl Streep and Pierce Brosnan lead an all-star cast that includes Amanda Seyfried, Colin Firth, Christine Baranski, Julie Walters and many more! Come join in the fun of an ABBA weekend and relive the film that made you want to dance in the aisles of the theatre!
Set on a colorful Greek island, the plot of "Mamma Mia!" serves as a background for a wealth of ABBA songs. A young woman about to be married discovers that any one of three men could be her father. She invites all three to the wedding without telling her mother, Donna, who was once the lead singer of Donna and the Dynamos. In the meantime, Donna has invited her backup singers, Rosie and Tanya.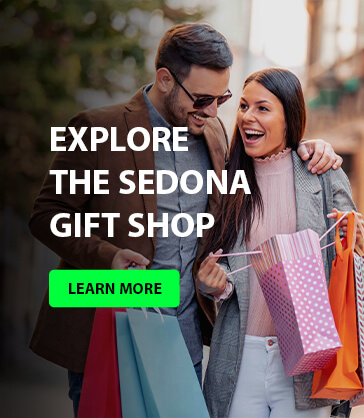 The 20-year old bride-to-be Sophie Sheridan finds in her mother's diary that the strangers Sam, Harry or Bill might be her father. The needy Sophie dreams on having her father walking with her to the altar on her wedding with Sky in the Greek Kalokairi Island and she invites the three men to her wedding as if she were her mother Donna. Sophie believes she will immediately recognize her father in the trio of guests. Donna owns a simple hotel in the island and used to sing with her friends Rosie and Tanya, who also arrives in Kalokairi for the wedding, in their band Donna and the Dynamos.
The men — who didn't know each other or of each other before arriving on the island — quickly surmise the reason why they were invited, each believing he is indeed Sophie's father. As complications ensue from the misunderstandings, Sophie and Sky's wedding and relationship may be jeopardized, while, finding what is truly in their hearts, many may discover the course of true love.
"Mamma Mia!" will be shown at the Mary D. Fisher Theatre on one day only: Saturday, Nov. 23. There will be one show at 7 p.m. Tickets are $12, or $9 for Film Festival members. For tickets and more information, please call 928-282-1177. Both the theatre and film festival office are located at 2030 W. Hwy. 89A, in West Sedona. For more information, visit: www.SedonaFilmFestival.org.