Award-winning, critically-acclaimed films premiere at Mary D. Fisher Theatre
Sedona AZ (June 21, 2016) – The Sedona International Film Festival is proud to present the Northern Arizona premieres of "Maggie's Plan" (featuring an all-star ensemble cast) and "Weiner" (award-winning documentary in time for election year) showing July 1-6 at the Mary D. Fisher Theatre.
MAGGIE'S PLAN
"Maggie's Plan" features an award-winning ensemble cast including Ethan Hawke, Julianne Moore, Greta Gerwig, Bill Hader and Maya Rudolph.
In Rebecca Miller's witty, modern romantic comedy "Maggie's Plan", Greta Gerwig portrays Maggie Hardin, a vibrant and practical thirty-something New Yorker working at the New School who — without success in finding love — decides now is the time to have a child on her own. But when she meets John Harding (Ethan Hawke), a "ficto-critical anthropologist" and struggling novelist, Maggie falls in love for the first time, and adjusts her plans for motherhood.
Complicating matters, John is in a strained marriage with Georgette Nørgaard (Julianne Moore), a brilliant Danish academic. With a Greek chorus of Maggie's eccentric and hilarious best friends Tony and Felicia (played by Bill Hader and Maya Rudolph) observing wryly from the sidelines, Maggie sets into motion a new plan that catapults her into a nervy love triangle with John and Georgette; intertwining their lives and connecting them in surprising and the humorous new ways. Maggie learns that sometimes destiny should be left to its own devices.
"Maggie's Plan" is a sweet, sophisticated and funny exploration of the unexpected complexities of modern romance, mixing heart and humor in a story of the delightful variability of relationships over the course of time.
"Exhilarating! Hilarious! Romantic shenanigans and unexpected twists turn Miller's comedy into a delight! It tickles you with laughs!" raves Peter Travers from Rolling Stone.
"A witty tale of modern life; a flawlessly funny cast!" says Joe Morgenstern from the Wall Street Journal.
"Amazing! Make plans to see this! Greta Gerwig is a delight!" says Stephen Whitty of the New York Daily News.
"Julianne Moore gives a triumphant comic performance!" raves Owen Gleiberman from the BBC.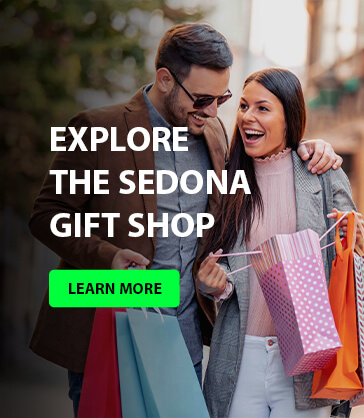 "Maggie's Plan" will be shown at the Mary D. Fisher Theatre July 1-6. Showtimes will be 4 p.m. on Friday and Saturday, July 1 and 2; and 7 p.m. on Sunday and Wednesday, July 3 and 6.
WEINER
Anthony Weiner was a young congressman on the cusp of higher office when a sexting scandal forced a humiliating resignation. Just two years later, he ran for mayor of New York City, betting that his ideas would trump his indiscretions. He was wrong.
With unprecedented access to Weiner, his family and his campaign team, "Weiner" is a thrilling look inside a political comeback-turned-meltdown. What begins as an unexpected surge to the top of the polls takes a sharp turn once Weiner is forced to admit to new sexting allegations. As the media descends and dissects his every move, Weiner desperately tries to forge ahead, but the increasing pressure and crippling 24-hour news coverage halt his political aspirations.
With the city of New York as a loud and bustling backdrop, Weiner walks the line between political farce and personal tragedy as it plunges through an increasingly baffling political campaign with unflinching clarity, humor, and pathos.
"Mind-blowing … one of the best documentaries ever made about a political scandal!" raves Rolling Stone.
"Fast, funny, insightful and outrageous — politics at its insane best!" says Vanity Fair.
"Hilarious! Like a 'Spinal Tap' of politics … it's the full package!" says the New York Post.
"Weiner" will be shown at the Mary D. Fisher Theatre July 1-6. Showtimes will be 7 p.m. on Friday and Saturday, July 1 and 2; and 4 p.m. on Sunday and Wednesday, July 3 and 6.
Tickets are $12, or $9 for Film Festival members. For tickets and more information, please call 928-282-1177. Both the theatre and film festival office are located at 2030 W. Hwy. 89A, in West Sedona. For more information, visit: www.SedonaFilmFestival.org.