New award-winning films make Sedona premiere at Mary D. Fisher Theatre
Sedona AZ (June 3, 2015) – The Sedona International Film Festival is proud to present the Northern Arizona premiere of "Madame Bovary" and the encore return of "Charlie's Country" showing June 12-17 at the Mary D. Fisher Theatre.
MADAME BOVARY
"Madame Bovary" features an all-star ensemble cast including Mia Wasikowska, Paul Giamatti, Rhys Ifans, Laura Carmichael and Ezra Miller. The film is based on the acclaimed novel that transformed the Romantic era.
Desperate to escape the dullness of provincial life, a young married woman — Emma Bovary — pursues forbidden fantasies through a series of indiscreet seductions and adulterous affairs.
Set in Normandy, France, Emma (Mia Wasikowska), a farmer's daughter, marries Charles Bovary (Henry Lloyd-Hughes), a young doctor, but soon tires of him and her mundane life, longing for romance and a more fulfilling existence. She has extramarital affairs that momentarily give her happiness but ultimately further her depression.
This lush new, modern adaptation of the French classic directed by Sophie Barthes plunges the viewer into the atmosphere of 19th-century Normandy with an elaborate production design and a grand cinematic approach with great attention to period detail.
"With her flaws and weaknesses, Emma Bovary is a modern tragic heroine. She clings to an unreachable life ideal. She prefers death to the boredom of reality and the bourgeoisie pettiness," said director Barthes. "The intention of the film is to engage the audience in a moral dilemma. We might blame Emma for her mistakes, her whims, and her destructive desires but we should also feel compassion for her."
"Madame Bovary" will be shown at the Mary D. Fisher Theatre June 12-17. Showtimes will be 4 p.m. on Friday, Saturday and Monday, June 12, 13 and 15; and 7 p.m. on Tuesday and Wednesday, June 16 and 17.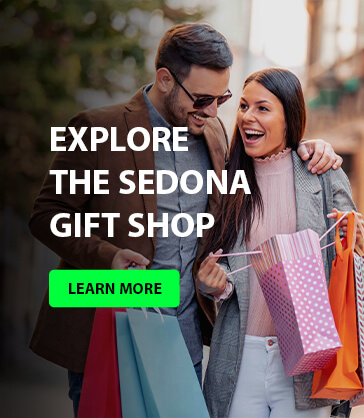 CHARLIE'S COUNTRY
"Charlie's Country" returns to Sedona after its one-night-only premiere at the recent Sedona International Film Festival. It is now opening in theatres around the world and is garnering rave reviews from audiences and critics.
Living in a remote Aboriginal community in the northern part of Australia, Charlie (David Gulpilil) is a warrior past his prime. As the government increases its stranglehold over the community's traditional way of life, Charlie becomes lost between two cultures. His new modern life offers him a way to survive but, ultimately, it is one he has no power over.
Finally fed up when his gun, his newly crafted spear and his best friend's jeep are confiscated, Charlie heads into the wild on his own, to live the old way. However Charlie hasn't reckoned on where he might end up, nor on how much life has changed since the old days.
"Tremendously moving! A delicate and powerful film." — The Hollywood Reporter
"It's a gorgeous film, and David Gulpilil is impeccable in it." — NPR
"Richly personal! A compassionate, clear-eyed drama about the contemporary Aboriginal condition." — Variety
"A work of humane and tender genius." — The Guardian
"Charlie's Country" will be shown at the Mary D. Fisher Theatre June 12-17. Showtimes will be 7 p.m. on Friday, Sunday and Monday, June 12, 14 and 15; and 4 p.m. on Tuesday and Wednesday, June 16 and 17.   
Tickets are $12, or $9 for Film Festival members. For tickets and more information, please call 928-282-1177. Both the theatre and film festival office are located at 2030 W. Hwy. 89A, in West Sedona. For more information, visit: www.SedonaFilmFestival.org.