Feb. 5 simulcast will feature Justice Sonia Sotomayor; Feb. 7 event will feature Lemba Jews
Sedona AZ (January 30, 2013) – New York's famous 92nd Street Y comes to Sedona on Feb. 5 and 7 when the Sedona International Film Festival hosts the live simulcast of programs and discussions with Supreme Court Justice Sonia Sotomayor (Tuesday, Feb. 5) and the Lemba Jews of Zimbabwe (Thursday, Feb. 7). The special events will take place at the festival's Mary D. Fisher Theatre, live as they are happening in New York.
Supreme Court Justice Sonia Sotomayor with Thane Rosenbaum
Tuesday, Feb. 5 • 6:00 PM
The appointment of Sonia Sotomayor to the United States Supreme Court electrified the nation. The first Hispanic Justice on the high court, and a Latina with a compelling life story—raised in a Bronx housing project, educated at Princeton and Yale, worked as a Manhattan prosecutor and then a federal judge — she already possessed a sterling legal career before becoming perhaps the most recognizable face on the Supreme Court. And now she is the author of a memoir, "My Beloved World" — a revealing book about the personal values and important influences that propelled this fascinating American success story. Join us for this most special occasion— the celebration of a New York life.
Sotomayor graduated summa cum laude from Princeton University in 1976 and received her J.D. from Yale Law School in 1979, where she was an editor at the Yale Law Journal. She was an advocate for the hiring of Latino faculty at both schools. She worked as an assistant district attorney in New York for four and a half years before entering private practice in 1984. She played an active role on the boards of directors for the Puerto Rican Legal Defense and Education Fund, the State of New York Mortgage Agency, and the New York City Campaign Finance Board.
Sotomayor was nominated to the U.S. District Court for the Southern District of New York by President George H. W. Bush in 1991, and her nomination was confirmed in 1992. In 1997, she was nominated by President Bill Clinton to the U.S. Court of Appeals for the Second Circuit. On the Second Circuit, Sotomayor heard appeals in more than 3,000 cases and wrote about 380 opinions. Sotomayor has taught at the New York University School of Law and Columbia Law School.
In May 2009, President Barack Obama nominated Sotomayor to the Supreme Court to replace retired Justice David Souter. Her nomination was confirmed by the Senate in August 2009 by a vote of 68–31.
The Lemba Jews of Zimbabwe with Modreck Zvakavapano Maeresera
Thursday, Feb. 7 • 6:15 PM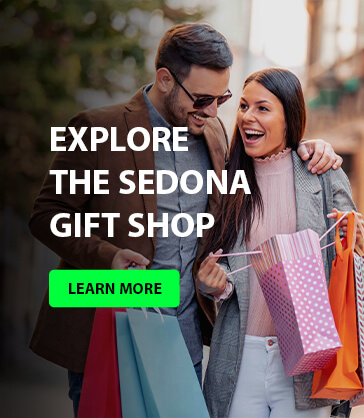 Join us at the New York premiere of the first US speaking tour of a member of Zimbabwe's Lemba Jewish community! This is a landmark speaking tour, as the Lemba community has remained in relative secrecy and isolated from other Jews for generations, while managing to follow Jewish practices devoutly according to their oral tradition.
Modreck Zvakavapano Maeresera, 37, is an outstanding young leader of the Lemba Jewish community in Zimbabwe. In Harare, he coordinates Kulanu's program of Jewish cyber-learning, studying with volunteer rabbis and teachers via the internet, and teaching other students what he has heard and recorded. In the rural congregation of Mapakomhere (240km from Harare), Modreck leads Shabbat services and intensely promotes Jewish education; he is also Deputy Secretary of the community's synagogue steering committee.
By profession, Modreck has served as a public health officer, is a candidate for a master's degree in Environmental Health and Safety, and currently serves as a recruitment and screening officer in Zimbabwe for Malaysia's Legenda University. Modreck was first introduced to Kulanu many years ago by Dr. Rabson Wuriga, the foremost leader of Zimbabwe Lemba Jewish renewal, as the best Lemba candidate for the rabbinate.
"My vision is to have a vibrant Lemba community that is fully committed to observing Judaism, the religion of our forefathers, and to have the necessary infrastructure that a Jewish community would need, i.e., synagogues and schools and religious leaders," said Maeresera. "In the near future I hope the Lemba will be fully reintegrated into mainstream Judaism.
Now in its tenth year, "Live from NY's 92nd Street Y" brings the world's most compelling people to over 50 cities across North America via a unique live, interactive satellite broadcast program. Join some of the world's most fascinating people for compelling and thought-provoking interactive discussions on the issues and events that affect our lives. Most of the programs provide opportunities for questions and answers with the presenters where participants from remote locations can ask questions as if they were in the New York audience.
"Supreme Court Justice Sonia Sotomayor" will be shown live on Tuesday, Feb. 5 at 6:00 p.m. "The Lemba Jews of Zimbabwe" will be shown live on Thursday, Feb. 7 at 6:15 p.m. The events are sponsored by Billy and Cheryl Geffon.
Tickets for each simulcast are $15, or $12.50 for Film Festival members. Tickets are available in advance at the festival office. Both the theatre and film festival office are located at 2030 W. Hwy. 89A, in West Sedona. Call 928-282-1177 for tickets and information or visit www.SedonaFilmFestival.org .