New acclaimed independent films premiere at the Mary D. Fisher Theatre
Sedona AZ (August 30, 2016) – The Sedona International Film Festival is proud to present the Northern Arizona premieres of the critically-acclaimed new films "Indignation" and "Gleason" showing Sept. 9-14 at the Mary D. Fisher Theatre.
INDIGNATION
James Schamus makes his directorial debut with a beautifully realized, emotionally-soaring adaptation of Philip Roth's novel in the critically-acclaimed, audience sensation "Indignation".
It's 1951, and New Jersey teenager Marcus Messner (Logan Lerman) is the newest student at the small, conservative Winesburg College in Ohio.  A brilliant working class Jewish boy from Newark, New Jersey, his enrollment in college is keeping him out of the Korean War and in his kosher butcher father's good graces.
Once there, Marcus's growing infatuation with his beautiful classmate Olivia Hutton (Sarah Gadon), and his clashes with the college's imposing Dean, Hawes Caudwell (Tracy Letts), put his and his family's best laid plans to the ultimate test.
Now a self-proclaimed atheist and one of the few Jewish-raised students at the Lutheran school, the principled Marcus immediately locks ideological horns with roommates, teachers, and deans alike. Not even his romance with Olivia can seem to shake him of his increasing cynicism. As a war rages on overseas, Marcus fights his own battles, both within himself and against the institutions that threaten to suffocate and silence him.
This big-screen version of Roth's college years also stands as the best cinematic adaptation of his decades-spanning body of work.
Critics and audiences are raving about "Indignation", and it earned the Critics' Pick rating from both The New York Times and Los Angeles Times.
"A stellar adaptation of Philip Roth's novel. An impressive directing debut for James Schamus and a glowing showcase for Logan Lerman and Sarah Gadon." — Los Angeles Times
"There is so much passion running through the film that one finds oneself swept away." — New York Observer
"A must-see. Ambitious and provocative." — The Wall Street Journal
"Mesmerizing. An auspicious debut from James Schamus. 'Indignation' is the real thing — it's got soul." — Esquire Magazine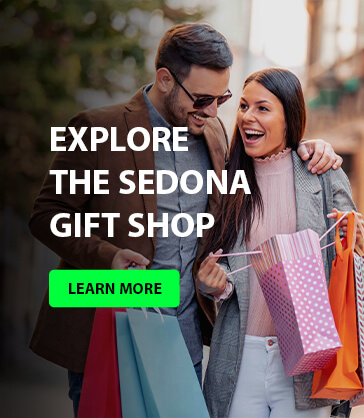 "Indignation" will be shown at the Mary D. Fisher Theatre Sept. 9-14. Showtimes will be 7 p.m. on Friday and Sunday, Sept. 9 and 11; 1 p.m. on Saturday, Sept. 10; and 4 p.m. on Tuesday and Wednesday, Sept. 13 and 14.
GLEASON
Live with purpose. Love with purpose.
"Gleason" — the hit documentary from the 2016 Sundance Film Festival — goes inside the life of Steve Gleason, the former New Orleans Saints defensive back who, at the age of 34, was diagnosed with ALS and given a life expectancy of two to five years. Weeks later, Gleason found out his wife, Michel, was expecting their first child.
A video journal that began as a gift for his unborn son expands to chronicle Steve's determination to get his relationships in order, build a foundation to provide other ALS patients with purpose, and adapt to his declining physical condition — utilizing medical technologies that offer the means to live as fully as possible.
When Steve was diagnosed, he famously said there will be "No White Flags". This has become the Team Gleason mantra, but it is most important when applied to Steve as a father. No goal is more important to Steve and Michel than finding a solution for ALS, so they can share many, many years together and as parents to Rivers.
Beyond Gleason's faith that there is a solution to heal, it is his mission to show that patients can not only live but thrive after this diagnosis. In doing so, he hopes to inspire others to do the same.
"An emotional powerhouse. Undeniably rewarding." — Variety
"A moving portrait of courage and love." — The Seattle Times
"An inspiring look at life, love and parenthood." — Salt Lake City Tribune
"Gleason" will be shown at the Mary D. Fisher Theatre Sept. 9-14. Showtimes will be 4 p.m. on Friday and Saturday, Sept. 9 and 10; and 7 p.m. on Tuesday and Wednesday, Sept. 13 and 14.
Tickets are $12, or $9 for Film Festival members. For tickets and more information, please call 928-282-1177. Both the theatre and film festival office are located at 2030 W. Hwy. 89A, in West Sedona. For more information, visit: www.SedonaFilmFestival.org.