Peabody Award-winning film featured in special premiere event at Mary D. Fisher Theatre
Sedona AZ (June 18, 2016) – The Sedona International Film Festival is proud to present a special premiere event of the Peabody Award-winning film "Human Harvest" showing one day only: Thursday, June 30 at 4 and 7 p.m. at the Mary D. Fisher Theatre. Special guests affiliated with the film will be here to host the premiere and conduct a Q&A session after each screening.
In addition to winning the 2015 Peabody Award, "Human Harvest" also won the 2015 Association for International Broadcasting Award for Best International Investigative Documentary in the United Kingdom.
Nobel Peace Prize nominees David Matas and David Kilgour investigate the organ harvesting trade in China and uncover one of the world's worst crimes against humanity.
Transplant patients from around the world have sought surgery in the hospitals of China because of short wait times and a seemingly endless supply of donors. Operations that would require waiting months or years in other developed countries can be performed in Chinese hospitals in a matter of weeks, for a hefty fee. But with practically no donor system in place, the question is where do these organs come from?
When rumors first emerged that state-run hospitals were killing prisoners of conscience to sell their organs, it seemed too horrific to believe. In 2006 an investigation was led by international human rights lawyer David Matas and former Canadian Member of Parliament David Kilgour, into this terrifying mystery.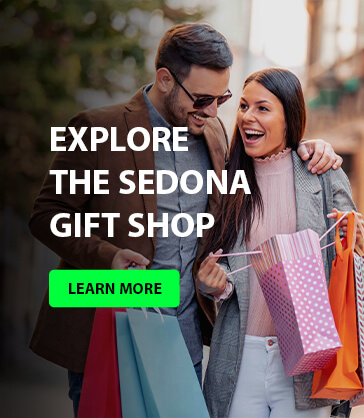 "Human Harvest" takes you step by step through the evidence of their investigation, carefully piecing together one of the world's worst crimes against humanity. During their investigation, the David-Matas team discovered that the source of over 40,000 organ transplants that took place between 2000 and 2005 was unexplained. Further evidence revealed that in at least 17 hospitals, organs were said to have been procured from Falun Gong practitioners. And this was just the tip of the iceberg.
"Human Harvest" follows David Kilgour and David Matas on their terrifying journey of discovery in unearthing this modern day holocaust. With exclusive footage of state run hospitals and labor camps, interviews with witnesses, patients, doctors, and world-renowned experts, research into transplant procedures and in-depth exploration of the persecution of Falun Gong practitioners, the film sheds a light on a corrupt government and global cover-up.
The story of how these two Nobel Peace Prize nominees put together the evidence and continue to fight against this industrial-scale crime against humanity is a riveting tale of both personal triumphs and unimaginable horror which remains largely untold to the public.
Nick Janicki and Yisha Wang will be in Sedona to host the premiere event and conduct Q&A discussions after both screenings.
Nick Janicki is an Arizona-based entrepreneur, CEO and Founder of Float Pod Tech, a manufacturer and distributor of float tanks. In 2000 Nick began the Buddhist/Taoist practice of Falun Dafa (AKA Falun Gong). As an avid supporter of freedom and basic human rights Nick is deeply involved with Shen Yun Performing Arts, a USA-based non-profit. Shen Yun's mission is to restore the 5,000 years of genuine ancient Chinese culture the communist Party has worked to destroy. It's imperative to him to be a voice for those who do not have the freedom to be heard. All of the initiatives, including speaking out about illegal organ harvesting, he is committed to are aimed at spreading the beauty of true culture, and ending the persecution of Falun Dafa in communist China.
Yisha Wang was born in Hefei, China. She is currently a senior student at Arizona State University, studying Industrial Design and Japanese. She is the current President of Falun Dafa Club at ASU. In 2002 she started practicing Falun Gong in China. She has been in the United States since 2013 as an international student. Her mother Qun is in Arizona with her, seeking asylum in the USA. Both Yisha and her mother have first-hand experience with the persecution of Falun Gong practitioners' in communist China.
"Human Harvest" will show at the Mary D. Fisher Theatre on Thursday, June 30 at 4 and 7 p.m. Tickets are $12, or $9 for Film Festival members. For tickets and more information, please call 928-282-1177. Both the theatre and film festival office are located at 2030 W. Hwy. 89A, in West Sedona. For more information, visit: www.SedonaFilmFestival.org.