Award-winning festival film makes return to Sedona by popular demand
Sedona AZ (April 9, 2015) – The Sedona International Film Festival is proud to present its Festival Encore Series with the return of "Healing" — which won a Directors' Choice Award at the recent film festival and was rated one of the best films in audience scores. The film will show Thursday, April 16 at 4 and 7 p.m. at the Mary D. Fisher Theatre.
Hugo Weaving stars in a powerful and inspiring drama that makes its return by popular demand.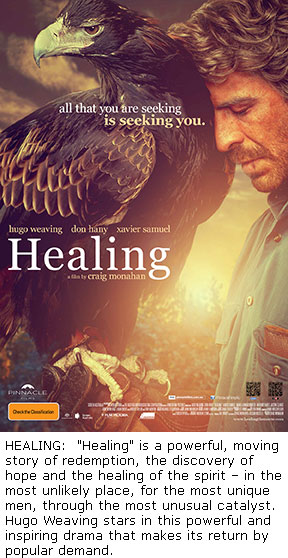 All that you are seeking is seeking you. "Healing" is a powerful, moving story of redemption, the discovery of hope and the healing of the spirit – in the most unlikely place, for the most unique men, through the most unusual catalyst.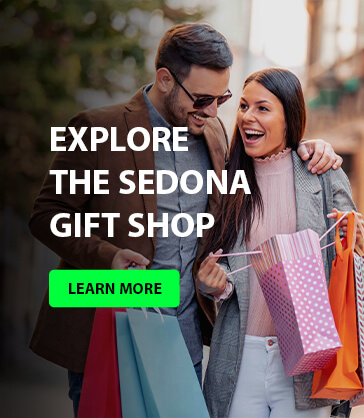 Viktor Khadem is a man who has almost given up on life, sentenced to a low-security prison farm, a completely non-threatening environment where it is still felt that some individuals can be reformed. At Won Wron, caseworker Matt Perry has established a unique program to rehabilitate broken men through giving them the responsibility for the rehabilitation of injured raptors — beautiful, fearsome proud eagles, falcons and owls.
Against all odds, Matt takes on Viktor as his number one test case, introducing him to Yasmine, the majestic wedge tailed eagle with a 2-meter wingspan. If these two can tame each other, anything is possible.
"Healing" will be shown at the Mary D. Fisher Theatre one day only: Thursday, April 16 at 4 and 7 p.m. Tickets are $12, or $9 for Film Festival members. For tickets and more information, please call 928-282-1177. Both the theatre and film festival office are located at 2030 W. Hwy. 89A, in West Sedona. For more information, visit: www.SedonaFilmFestival.org.