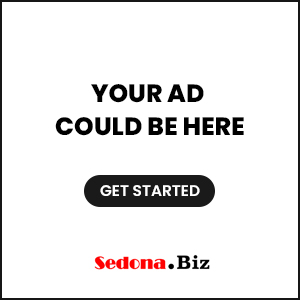 Live performance from Flagstaff Shakespeare Festival takes the stage at Fisher Theatre
Sedona AZ (July 23, 2018) – Flagstaff Shakespeare Festival (FlagShakes) is proud to kick off its 2018 season with "The Taming of the Shrew" and a special live performance at the Mary D. Fisher Theatre on Friday, July 27 at 7 p.m., co-presented by the Sedona International Film Festival.
The Flagstaff Shakespeare Festival's 2018 season explores the tensions of social structures, generational expectations, and the inevitable consequences of oppression. With expanded themes of marriage, family, and the societal oppression of women, FlagShakes hopes "The Taming of the Shrew" will spark conversations around inequality. Audiences will witness this timeless story that, true to Shakespearean form, is still immeasurably relevant today.
In "The Taming of the Shrew", a young and impetuous fortune-seeker named Petruchio meets his match when he crosses wits with his bride-to-be, the brilliant and independent Katherine. Schemes are hatched, dowries won, and freedom lost in a madcap romp that explores family dynamics and the meaning of love, and questions how we treat others.
Always funny, sometimes shocking, and occasionally appalling, "The Taming of the Shrew" has been one of Shakespeare's most popular comedies since it was first performed. The FlagShakes' production — set in the Italian Renaissance — will delight and challenge audiences once again.
The Flagstaff Shakespeare Festival
Flagstaff Shakespeare Festival was founded by a group of actors, scholars, and educators who delight in seeing the Bard's work as originally intended on stage: intimate, dynamic, accessible, and linguistically rich. We are dedicated to education. Shakespeare wrote his plays for the stage, not the page, and we trust that the Bard knew what he was doing. We believe in enriching the classroom experience of Shakespeare by offering live performances, actor-led workshops, technical workshops, and extracurricular classes on Shakespeare and Renaissance literature.
"The Taming of the Shrew" will be performed live on stage at the Mary D. Fisher Theatre on Friday, July 27 at 7 p.m. Tickets are $15 in advance or $18 at the door. For tickets and more information, please call 928-282-1177. Both the theatre and film festival office are located at 2030 W. Hwy. 89A, in West Sedona. For more information, visit: www.SedonaFilmFestival.org.