Geoffrey Rush and Armie Hammer star in Stanley Tucci film at Mary D. Fisher Theatre

Sedona AZ (May 3, 2018) – The Sedona International Film Festival is proud to present the Northern Arizona premiere of the new drama "Final Portrait" — showing May 11-16 at the Mary D. Fisher Theatre.
Written and directed by Stanley Tucci, "Final Portrait" stars Geoffrey Rush and Armie Hammer.
In 1964, while on a short trip to Paris, the American writer and art-lover James Lord (Armie Hammer) is asked by his friend, the world-renowned artist Alberto Giacometti (Geoffrey Rush), to sit for a portrait. The process, Giacometti assures Lord, will take only a few days. Flattered and intrigued, Lord agrees.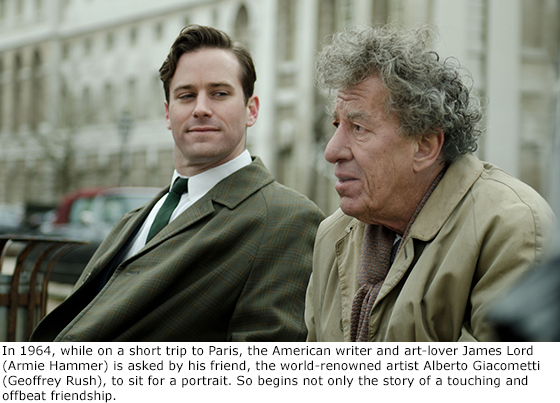 So begins not only the story of a touching and offbeat friendship, but, seen through the eyes of Lord, a uniquely revealing insight into the beauty, frustration, profundity and, at times, downright chaos of the artistic process.
"Final Portrait" is a bewitching portrait of a genius, and of a friendship between two men who are utterly different, yet increasingly bonded through a single, ever-evolving act of creativity. It is a film which shines a light on the artistic process itself, by turns exhilarating, exasperating and bewildering, questioning whether the gift of a great artist is a blessing or a curse.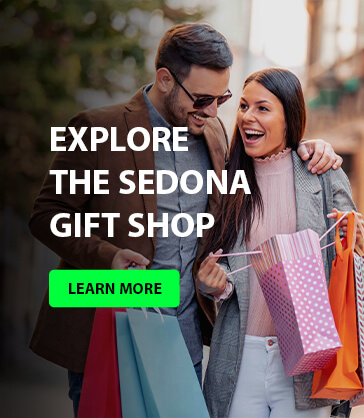 "Something to cherish." — Kenneth Turan, Los Angeles Times
"Exuberant!" — Owen Gleiberman, Variety
"Brilliant!" — David Edelstein, New York Magazine
"Mesmerizing." — Peter Travers, Rolling Stone
"Final Portrait" will be shown at the Mary D. Fisher Theatre May 11-16. Showtimes will be 4 p.m. on Friday, Saturday and Monday, May 11, 12 and 14; and 7 p.m. on Tuesday and Wednesday, May 15 and 16.
Tickets are $12, or $9 for Film Festival members. For tickets and more information, please call 928-282-1177. Both the theatre and film festival office are located at 2030 W. Hwy. 89A, in West Sedona. For more information, visit: www.SedonaFilmFestival.org.