Award-winning, critically-acclaimed films premiere at Mary D. Fisher Theatre
Sedona AZ (May 17, 2016) – The Sedona International Film Festival is proud to present the Northern Arizona premieres of "Elvis & Nixon" (starring Academy Award-nominee Michael Shannon and Academy Award-winner Kevin Spacey) and "The Family Fang" (starring Nicole Kidman, Jason Bateman and Christopher Walken) showing May 20-25 at the Mary D. Fisher Theatre.
ELVIS & NIXON
"Elvis & Nixon" features an award-winning ensemble cast, including Academy Award-winner Kevin Spacey and Academy Award-nominee Michael Shannon, along with Johnny Knoxville, Alex Pettyfer and Colin Hanks.
In 1970, Elvis Presley (Michael Shannon) flies to Washington D.C. with the goal of convincing President Richard Nixon (Kevin Spacey) to deputize him as a federal agent-at-large. Showing up unannounced at the Northwest Gate of the White House with his buddy Jerry Schilling (Alex Pettyfer), Presley persuades awe-struck guards to hand deliver a letter to Nixon requesting a secret meeting.
White House staffers Egil "Bud" Krogh (Colin Hanks) and Dwight Chapin (Evan Peters) tell the president that a sit-down with Elvis during an election year could generate good PR, but Nixon is in no mood to humor the legendary rocker.
Undeterred, Jerry and Elvis' sidekick Sonny (Johnny Knoxville) re-group with Krogh and Chapin to hatch a deal: Elvis will sign an autograph for Nixon's daughter Julie in exchange for face time with the president. Prior to making his grand entrance, Presley is instructed in a litany of White House protocols, which he quickly disregards. To Nixon's surprise and the astonishment of his nervous aides, the pair bond over their shared contempt of counterculture.
Based on an actual encounter that took place on December 21, 1970, "Elvis & Nixon" hilariously re-imagines the unlikely meeting between rocker and politician as dramatized by two of America's finest actors. The film tells the untold story behind this revealing yet humorous moment in the Oval Office forever immortalized in the most requested photograph in the National Archives.
"One of the most entertaining movies I've seen this year!" raves Richard Roeper of the Chicago Sun-Times. "Whip smart! Michael Shannon is hilarious. Kevin Spacey builds one of the best Nixons ever captured onscreen. Wickedly funny!"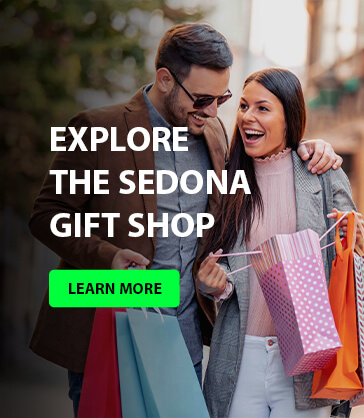 "Elvis & Nixon" will be shown at the Mary D. Fisher Theatre May 20-25. Showtimes will be 7 p.m. on Friday and Sunday, May 20 and 22; and 4 p.m. on Tuesday and Wednesday, May 24 and 25.
THE FAMILY FANG
Nicole Kidman, Jason Bateman and Christopher Walken star in "The Family Fang", based on the acclaimed best-selling novel by Kevin Wilson and adapted for the screen by Pulitzer Prize-winning writer Davis Lindsay-Abaire.
Though they live on opposite sides of the country, Annie (Nicole Kidman) and her brother Baxter (Jason Bateman) live parallel — and highly problematic — lives. She is an actress whose recent antics make her more visible in the tabloids than on-screen, and he is a down-on-his-luck writer whose latest far-fetched freelance gig has landed him in the hospital with a head injury.  Because of this mishap, Annie and Baxter must return home to their eccentric parents, Caleb and Camille Fang, (Christopher Walken and Maryann Plunkett) for a period of recovery and reconciliation. And, the reason these siblings are so messed up is that Caleb and Camille are no ordinary parents, and nothing about growing up in the Family Fang has prepared Annie and Baxter for life in the real world.
Widely respected and acclaimed by the avant-garde, the Fangs are radical, subversive performance artists whose disruptive "creations" consistently shock and disturb the public while delighting aficionados of art.  From earliest childhood, the Fang children have been performers — and pawns — in their parents' provocative pieces, and they have grown up with a surplus of stimulation but a shortage of stability. Needless to say, they are ambivalent about reuniting with their parents. 
Out of the blue, Caleb and Camille go missing, and every bit of evidence indicates that they have been victims of foul play.  The police fear the worst, but Annie believes that this is yet another Fang "performance" — that her parents have faked their death to create another bizarre "work of art."   Piecing together a puzzle from assorted childhood memories, these grown-up children go on a hunt, hoping to learn the truth about what really happened to their father and mother.  Along the way, they may also discover the truth about themselves.
"Beautiful! Richly captivating! The performances of the four leads could scarcely be better!" raves David Rooney of The Hollywood Reporter. Rex Reed calls the film "a delight!" And John Powers from Vogue calls it "Tartly funny! Bateman and Kidman shine!"
"The Family Fang" will be shown at the Mary D. Fisher Theatre May 20-25. Showtimes will be 4 p.m. on Friday, May 20; and 7 p.m. on Tuesday and Wednesday, May 24 and 25.
Tickets are $12, or $9 for Film Festival members. For tickets and more information, please call 928-282-1177. Both the theatre and film festival office are located at 2030 W. Hwy. 89A, in West Sedona. For more information, visit: www.SedonaFilmFestival.org.