Commemorate the 400th anniversary of Shakespeare's death with encores at Fisher Theatre
Sedona AZ (November 18, 2016) – The Sedona International Film Festival is proud to commemorate the 400-year anniversary of the death of William Shakespeare with the encore returns of two award-winning films: "Anonymous" and "Last Will. & Testament" Nov. 29 and 30 at the Mary D. Fisher Theatre. Celebrate the lasting legacy of the world's greatest playwright at these special presentations.
ANONYMOUS
"Anonymous" is an epic, period drama featuring an award-winning all-star ensemble cast including Academy Award-winner Vanessa Redgrave. The film has won 7 major international awards and was nominated for an Oscar for Best Costume Design.
Set in the political snake-pit of Elizabethan England, "Anonymous" speculates on an issue that has — for centuries — intrigued academics and brilliant minds ranging from Mark Twain and Charles Dickens to Henry James and Sigmund Freud: Who was the author of the plays credited to William Shakespeare?
Experts have debated, books have been written, and scholars have devoted their lives to protecting or debunking theories surrounding the authorship of the most renowned works in English literature. "Anonymous" poses one possible answer, focusing on a time when cloak-and-dagger political intrigue, illicit romances in the Royal Court, and the schemes of greedy nobles hungry for the power of the throne were exposed in the most unlikely of places: the London stage.
Edward De Vere, Earl of Oxford, is presented as the real author of Shakespeare's works. Edward's life is followed through flashbacks from a young child, through to the end of his life. He is portrayed as a child prodigy who writes and performs "A Midsummer Night's Dream" for a young Elizabeth I. A series of events sees his plays being performed by a frontman, Shakespeare.
"Anonymous" will be shown at the Mary D. Fisher Theatre at 4 p.m. on Tuesday, Nov. 29 and 7 p.m. on Wednesday, Nov. 30.
LAST WILL. & TESTAMENT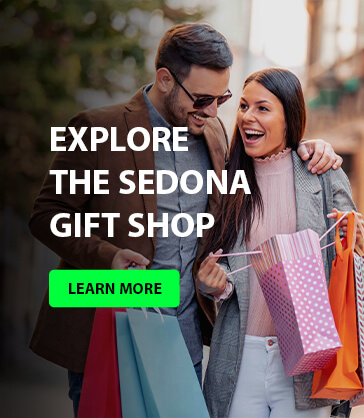 "Last Will. & Testament" has won numerous awards at festivals around the nation, including the Excellence in Screenwriting Award at the Sedona Film Festival. It returns by popular demand for this special engagement.  Co-directors and co-producers Lisa and Laura Wilson will be here to host the film and do a Q&A after both screenings.
It's the greatest literary mystery of all time: Who wrote the works of William Shakespeare? Although the official story of a Stratford merchant writing for the London box office has held sway for centuries, questions over the authorship of the plays and poems have persisted. Mark Twain, Sigmund Freud, Charlie Chaplin and Orson Welles are among the many famous figures who doubt that a grain-dealer from Stratford-Upon-Avon was England's "Star of Poets".
From Executive Producer Roland Emmerich, Derek Jacobi leads an impressive cast featuring Academy Award-winner Vanessa Redgrave and Tony Award-winner Mark Rylance on a quest to uncover the truth behind the world's most elusive author and discovers a forgotten nobleman whose story could rewrite history.
Critics and scholars agree that "Last Will. & Testament" is one incredible film.
" 'Last Will. & Testament' is the most beautiful, eloquent and mesmerizing film I have seen on this great subject: Who was Shakespeare?" — Alan Austin, PBS FRONTLINE
"A considerable artistic achievement and a force for historical reassessment." — William J. Ray, Critic, Shakespeare Matters
"Everyone who cares about Shakespeare has to see this film. Those who have an open mind on the issue will find it positively spellbinding!" — Dr. Richard Waugaman, Georgetown University
"Last Will. & Testament" will be shown at the Mary D. Fisher Theatre at 7 p.m. on Tuesday, Nov. 29 and 4 p.m. on Wednesday, Nov. 30.
Tickets are $12, or $9 for Film Festival members. For tickets and more information, please call 928-282-1177. Both the theatre and film festival office are located at 2030 W. Hwy. 89A, in West Sedona. For more information, visit: www.SedonaFilmFestival.org.