New acclaimed independent films premiere at the Mary D. Fisher Theatre
Sedona AZ (September 21, 2016) – The Sedona International Film Festival is proud to present the Northern Arizona premieres of the critically-acclaimed new films "A Tale of Love and Darkness" and "Equity" showing Sept. 30-Oct. 5 at the Mary D. Fisher Theatre.
A TALE OF LOVE AND DARKNESS
To dream is to live. Based on the international best-seller by Amos Oz, "A Tale of Love and Darkness" (starring Natalie Portman) is the story of his youth, set against the backdrop of the end of the British Mandate for Palestine and the early years of the State of Israel. The film details the young man's relationship with his mother and his beginnings as a writer, while looking at what happens when the stories we tell, become the stories we live.
"A Tale of Love and Darkness" is based on the memories of Amos Oz, growing up in Jerusalem in the years before Israeli statehood with Arieh, his academic father and Fania, his dreamy, imaginative mother. They were one of many Jewish families who moved to Palestine from Europe during the 1930s and 40s to escape persecution. Arieh was cautiously hopeful for the future but Fania wanted much more. The terror of the war and running from home had been followed by the tedium of everyday life, which weighed heavily on Fania's spirit.
Unhappy in her marriage and intellectually stifled, she would make up stories of adventures (like treks across the desert) to cheer herself up and entertain her 10-year-old son Amos. He became so enraptured when she read him poetry and explained about words and language; it would become an influence on his writing for the rest of his life. When independence didn't bring the renewed sense of life that Fania had hoped for, she slipped into solitude and sadness. Unable to help her, Amos was forced to say an untimely good-bye. As he witnessed the birth of Israel, he had to come to terms with his own new beginning.
"The most revolutionary Jewish movie since 'Schindler's List'." —Stephen Marche, Esquire
"This is an assured, heartfelt directorial debut by Natalie Portman." — Andrew Pulver, The Guardian
"A Tale of Love and Darkness" will be shown at the Mary D. Fisher Theatre Sept. 30-Oct. 5. Showtimes will be 4 p.m. on Friday and Saturday, Sept. 30 and Oct. 1; and 7 p.m. on Sunday, Tuesday and Wednesday, Oct. 2, 4 and 5.
EQUITY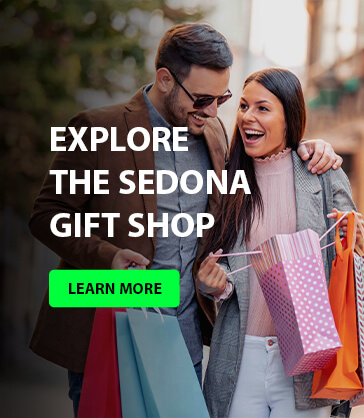 On Wall Street, all players are not created equal. A female investment banker, fighting to rise to the top of the corporate ladder at a competitive Wall Street firm, navigates a controversial tech IPO in the post-financial crisis world, where loyalties are suspect, regulations are tight, but pressure to bring in "big money" remains high.
Senior investment banker Naomi Bishop (Anna Gunn) is a sharp, experienced, and resolute competitor in high-stakes finance, but her (mostly) winning track record is overlooked when she is passed over for promotion at her Wall Street firm. Her specialty is bringing Silicon Valley start-ups through initial public offering, but her last project left an industry perception that she had miscalculated the IPO's value and mishandled the delicate process of going public. She needs a big win to dispel those clouds, so she puts aside her frustration and gets to work courting promising start-ups.
Meanwhile, Naomi's circle of associates juggle competing agendas. Naomi finds herself tangled in a web of deception and office politics and begins to question if there is anyone she can trust. She sees that the choices she has made for her career have left her very much alone. Forced to reexamine the rules of the ruthless world she has always loved, Naomi finds herself in a fight for her professional survival.
A hit at the Sundance, Tribeca and Los Angeles Film Festivals, critics and audiences are raving about "Equity":
"A smart, suspenseful film. Intelligent and first-rate, and the women pulling the strings are sublime." — Rex Reed, New York Observer
"Bracing, witty and suspenseful. A swift, clear and exciting story." — A.O. Scott, The New York Times
"Fascinating! You don't have to be a woman who's worked on Wall Street to connect with 'Equity'." — Stephanie Zacharek, Time Magazine
"Equity" will be shown at the Mary D. Fisher Theatre Sept. 30-Oct. 5. Showtimes will be 7 p.m. on Friday, Saturday and Monday, Sept. 30 and Oct. 1 and 3; and 4 p.m. on Tuesday and Wednesday, Oct. 4 and 5.
Tickets are $12, or $9 for Film Festival members. For tickets and more information, please call 928-282-1177. Both the theatre and film festival office are located at 2030 W. Hwy. 89A, in West Sedona. For more information, visit: www.SedonaFilmFestival.org.