Renowned production from Moscow's Bolshoi Ballet debuts on the big screen at Fisher Theatre
Sedona AZ (November 19, 2012) – The Sedona International Film Festival presents Ballet in Cinema on Monday, Dec. 3 when it hosts the big screen premiere of "The Pharaoh's Daughter" from the famed Bolshoi Ballet in Moscow. There will be one show at 4:00 p.m. at the festival's Mary D. Fisher Theatre.
"The Pharaoh's Daughter" features choreography by Pierre Lacotte and Marius Petipa and music by Cesar Pugni. This production stars Svetlana Zakharova as the Egyptian princess and Ruslan Skvortsov as the English lord.
In "The Pharaoh's Daughter," a young English lord joins a group of Egyptian merchants in taking shelter in a pyramid from a storm. After a round of opium he has a fantastic dream in which he is transported to ancient times and enchanted by a powerful Pharaoh's daughter. Originally a hit when first staged in 1862, "The Pharaoh's Daughter" fell out of favor during the Soviet regime. In 2000, Pierre Lacotte was commissioned to resurrect Petipa's mighty Egyptian fantasia, and it became a hit once more.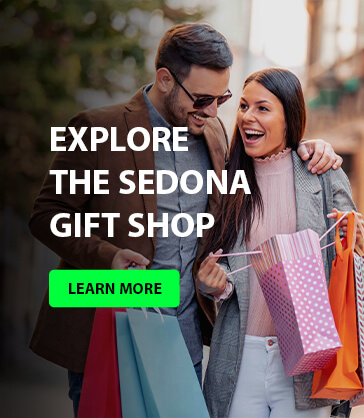 Young English Lord Wilson is traveling through Egypt with his servant, John Bull. At the foot of a pyramid they meet a caravan of merchants who invite them into their tent. A powerful storm breaks out and all are forced to seek shelter in the nearest pyramid. Aspicia, daughter of one of Egypt's most powerful Pharaohs, lies in a coffin within. Lord Wilson joins the merchants in smoking opium; he falls asleep. In his dream Aspicia comes alive, places her hand on his heart and transports him to the past, where he becomes Ta-Hor, an ancient Egyptian, in love with Aspicia, who is betrothed to the King of Nubia.
Ta-Hor and Aspicia flee, but are pursued by the Nubian King. Aspicia jumps into the Nile to escape the King's guards. The Spirit of the Nile summons the great rivers of the world to dance for her. Told that she must remain there, she asks for one wish: to be brought back to land one more time. On returning to the palace she finds that Ta-Hor is there and has been sentenced to death by cobra bite. She explains that if Ta-Hor dies, she will die. The Pharaoh grants her permission to break from the King of Nubia and marry Ta-Hor. Everyone celebrates, but as the party reaches its peak, the opium dream ends: Ta-Hor is transformed back into Lord Wilson who, as he leaves the pyramid, looks back at Aspicia's coffin, remembering the love they shared.
"The Pharaoh's Daughter" will be shown at the Mary D. Fisher Theatre on one day only: Monday, Dec. 3 at 4:00 p.m. Tickets are $15, or $12.50 for Film Festival members. Tickets are available in advance at the Sedona International Film Festival office or by calling 282-1177. Both the theatre and film festival office are located at 2030 W. Hwy. 89A, in West Sedona. For more information, visit: www.SedonaFilmFestival.com.