New production from the Royal Winnipeg Ballet debuts on the big screen at Fisher Theatre
Sedona AZ (April 4, 2014) – The Sedona International Film Festival presents Ballet in Cinema on Sunday, April 13 when it hosts the big screen premiere of "Moulin Rouge — the Ballet" from Canada's famed Royal Winnipeg Ballet. There will be one show at 4:00 p.m. at the festival's Mary D. Fisher Theatre. 
"Moulin Rouge — The Ballet" has been seen by over 110,000 people across North America, eliciting cheers and ovations wherever it tours. Along with a rousing French-inspired soundtrack, the ballet features high-kicking choreography by Jorden Morris and a passionate story of love, ambition and heartbreak.
Turn of the century Paris — a city of exquisite contradiction. The heady elixir of personal freedom bred lifestyles both reckless and addictive. Drawn to Paris by the city's passion, a flame fuelled by the hearts of lovers and the souls of poets, Matthew and Nathalie tempt fate as they seek love and destiny at the infamous cabaret – The Moulin Rouge.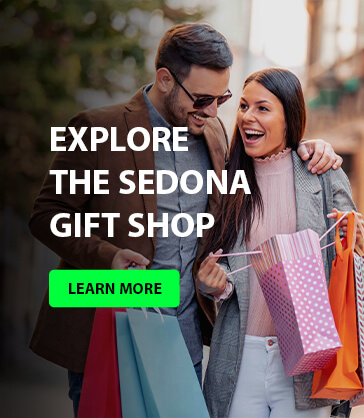 The Moulin Rouge has been the subject of many books, paintings, movies and musicals. The famous cabaret opened in Paris in October of 1889, during a time where poverty and hardship bred a lifestyle of indulgence and passion.
In Act 1, Paris awakens to a young painter Mathieu, who falls in love at first sight with Nathalie, a beautiful launderette. Nathalie is discovered by Charles Zidler, the owner of the Moulin Rouge, and is whisked away to the famed cabaret. In a cold, dark, and somewhat frightening rehearsal space, Nathalie must wait until rehearsal with Zidler's 'Diamonds' begins. The light-footed La Sauterelle tries to intimidate the newcomer, and when reigning star La Goulue enters, she challenges Nathalie to a Cancan competition. Meanwhile, Toulouse-Lautrec takes Mathieu under his wing, transforming him into a proper Paris gentleman. After Nathalie's debut at the Moulin Rouge, Mathieu sneaks away with her into the night. When Zidler finds out, he is thrown into a jealous rage. That night, Mathieu and Nathalie fall madly in love with each other under the Paris moonlight.
As Act 2 unfolds, passion, indulgence, obsession and rage climax to a fateful ending. We see Mathieu and Natalie deep in love. Toulouse and then Mathieu each encounter visions of green fairies. Emotions heat up at the smoky Tango Café, and in order to save Mathieu, Natalie promises herself to Zidler. At the Moulin Rouge that evening, Mathieu finds Nathalie, and they try to escape through the mayhem of the Cancan. Zidler's rage escalates, stopping the show. He intends to kill Mathieu, but Nathalie is mortally wounded instead. The star-crossed lovers hold each other until Nathalie takes her last breath.
"Moulin Rouge — the Ballet" will be shown at the Mary D. Fisher Theatre on one day only: Sunday, April 13 at 4:00 p.m. Tickets are $15, or $12.50 for Film Festival members. Tickets are available in advance at the Sedona International Film Festival office or by calling 282-1177. Both the theatre and film festival office are located at 2030 W. Hwy. 89A, in West Sedona. For more information, visit: www.SedonaFilmFestival.org.