Award-winning, inspiring true story returns for Sedona Kindness Day celebration
Sedona AZ (November 7, 2019) – The Sedona International Film Festival is proud to partner with SedonaKind to present the encore of the multiple award-winning film "The First Grader" on Wednesday, Nov. 13 as part of the Sedona Kindness Day celebration. There will be two shows at 4 and 7 p.m. at the Mary D. Fisher Theatre. The ticket price is a donation of $5 with proceeds to benefit the Sedona Oak Creek Educational Foundation.
"The First Grader" has won numerous top awards at prestigious film festivals around the world, including both the Audience Choice and Directors' Choice Awards for Best Feature Film at the Sedona International Film Festival in 2011. The film — and its powerful message — return to Sedona for this special encore by popular demand as the fitting observation of Sedona Kindness Day.
"The First Grader" is the story of an 84-year-old Kenyan villager and ex Mau Mau veteran who fights for his right to go to school for the first time to get the education he could never afford.
Within moments we were captivated by this true tale of Maruge (Oliver Litondo), who is desperate to learn to read at this late stage of his life.  He fought for the liberation of his country and now feels he must have the chance of an education so long denied — even if it means sitting in a classroom alongside six-year-olds. Will the Kenyan Government keep the promise to educate all its citizens?
"The First Grader" is a heartwarming and inspiring story of one man's fight for what he believes is his right in order to overcome the burdens of his past. It is a triumphant testimony to the transforming force of education.
"It's one of my favorite films that we've ever shown at the Festival," said artistic director Patrick Schweiss. "Since SedonaKind is raising funds and awareness about our schools, teachers and kids as a signature project, this was a perfect fit."
Once again, the City of Sedona has proclaimed Nov. 13 as Sedona Kindness Day. This year marks the fourth collaboration between SedonaKind and the Film Festival.
"This event highlights Sedona Kindness Week for us," said SedonaKind board member Joy Sinnott. "We're thrilled to be presenting this amazing film. It's based on a true story about commitment to the value of education. That's how we feel here in Sedona about the value of our area schools and our children."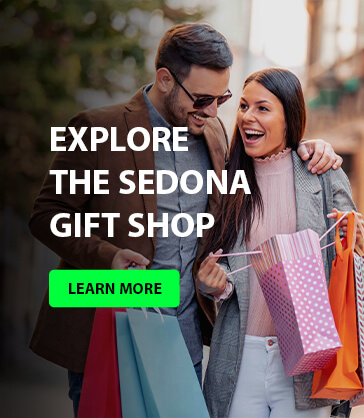 SedonaKind will donate all funds raised from the two showings and donations to the Sedona Oak Creek Educational Foundation.
"One of the goals of the new foundation is to provide innovative and unique educational opportunities for a classroom or program in grades K-12 outside the normal operations of the district," said SedonaKind Board member, Jawn McKinley. "We're excited about being able to help this organization bring challenging and rewarding opportunities into our classrooms and to our children that might otherwise not be offered."
One important SedonaKind effort is called "Kindness in Schools" (KIS). For the past three years, SedonaKind volunteers bring lessons of kindness into the elementary classrooms.
"They call us the Kindness Ladies," said KIS chair Pam Hollenbach. "We bring a vetted library of kindness books, activities, and even a puppet theatre to the children each month. We see how eagerly the children embrace the concept of kindness and improve their behaviors in school. Helping the Sedona Oak Creek Educational Foundation provide the best and latest opportunities for these children is a cause that we fully embrace."
"This year, SedonaKind is honored to be able to use the funds from the screening of 'The First Grader' to help the Sedona Educational Foundation with its forward-thinking and important work," explained Jawn McKinley. "Before sending our children out into this rapidly changing world, they all deserve the very best education we can provide."
"The First Grader" will show at the Mary D. Fisher Theatre on Wednesday, Nov. 13 at 4 and 7 p.m. Tickets are a donation of $5 to benefit the Sedona Oak Creek Educational Foundation. For the fourth straight year, SedonaKind has an anonymous donor who will be matching all additional donations received that evening.
For tickets and more information, please call 928-282-1177. Both the theatre and film festival office are located at 2030 W. Hwy. 89A, in West Sedona. For more information, visit: www.SedonaFilmFestival.org.