Award-winning documentary returns for Sedona Kindness Day celebration and special event
Sedona AZ (November 4, 2017) – The Sedona International Film Festival is proud to partner with SedonaKind to present the encore of the multiple award-winning film "Perfume War" on Monday, Nov. 13 as part of the Sedona Kindness Day celebration. There will be two shows at 4 and 7 p.m. at the Mary D. Fisher Theatre. The ticket price is a donation of $5 with proceeds to benefit VFW Post 7400, providing veterans programs and assistance in the Verde Valley (including housing assistance, legal advocacy, counseling, PTSD relief and more).
"Perfume War" has won numerous top awards at prestigious film festivals around the world, including the Directors' Choice Best Independent Spirit at the Sedona International Film Festival in 2017. The film — and its powerful message — return to Sedona for this special encore by popular demand as the fitting observation of Sedona Kindness Day.
The City of Sedona has proclaimed November 13, 2017 as Sedona Kindness Day, in conjunction with World Kindness Day.  SedonaKind, whose mission is "to encourage acts of kindness, large and small, locally and around the world" has created events and activities in observance of this special day. These screenings of "Perfume War" are part of the celebration.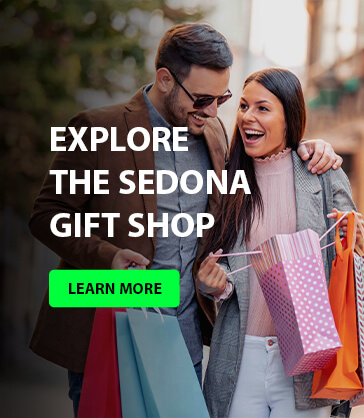 "Perfume War" is about two friends and their unstoppable fight for world peace.
A single mom, Barb Stegemann, creates an unlikely weapon in the fight for world peace after her best friend — a soldier, Captain Trevor Greene — is axed in the head by a terrorist. Only now she finds herself in the battle of her life taking on corporate giants.
So she creates a new way to fight for peace – Perfume. And with it, a worldwide movement that has transformed lives not only in Afghanistan, but Rwanda, Haiti and the Middle East. As well as that of her best friend, Trevor. In an "Art of War" maneuver she takes what the enemy loves most, the poppy crop, by purchasing rose and orange blossom oils, which pay Afghan farmers twice the income over illegal poppy. Scientists marvel at Greene's recovery as he rebuilds his brain, while Stegemann helps rebuild in Afghanistan and Rwanda.
"Perfume War" is a David and Goliath tale about a start-up social enterprise that rebuilds lives and empowers peace, inspired by one of the Afghan War's most tragic victims. With an intimate and personal emotional core, it's also an international story about a new way of fighting war: Not with weapons, but with compassion and ideas. This is the story of Barb and Trevor. The arc of their enduring connection is from hardship to catastrophe, through painful rebuilding, to finally transforming yourself and the world.
"Perfume War" will show at the Mary D. Fisher Theatre on Monday, Nov. 13 at 4 and 7 p.m. Tickets are a donation of $5 with proceeds to benefit the VFW Post 7400. For tickets and more information, please call 928-282-1177. Both the theatre and film festival office are located at 2030 W. Hwy. 89A, in West Sedona. For more information, visit: www.SedonaFilmFestival.org.