Keira Knightley, Matt Smith and Ralph Fiennes star in film at Fisher Theatre
Sedona AZ (October 11, 2019) – The Sedona International Film Festival is proud to present the Northern Arizona premiere of the audience and critically-acclaimed new thriller "Official Secrets" Oct. 18-23 at the Mary D. Fisher Theatre.
"Official Secrets" features an all-star ensemble cast including Keira Knightley, Matt Smith, Matthew Goode and Ralph Fiennes.
Nothing is more dangerous than the truth.
She risked everything to stop an unjust war. Her government called her a traitor.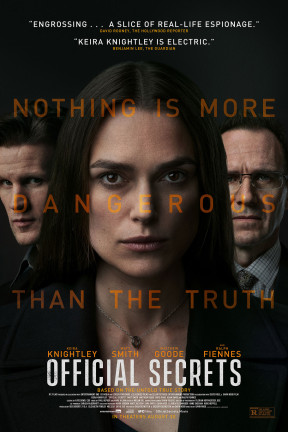 Based on world-shaking true events, "Official Secrets" tells the gripping true story of Katharine Gun (Keira Knightley), a British intelligence specialist whose job involves routine handling of classified information. One day in 2003, in the lead up to the Iraq War, Gun receives a memo from the NSA with a shocking directive: the United States is enlisting Britain's help in collecting compromising information on United Nations Security Council members in order to blackmail them into voting in favor of an invasion of Iraq.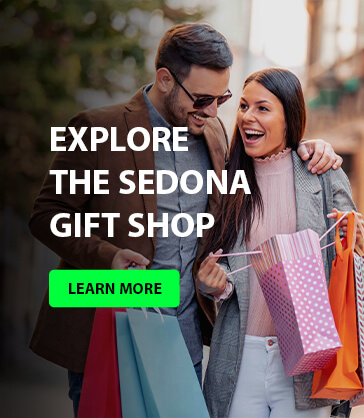 Unable to stand by and watch the world be rushed into an illegal war, Gun makes the gut-wrenching decision to defy her government and leak the memo to the press. So begins an explosive chain of events that will ignite an international firestorm, expose a vast political conspiracy, and put Gun and her family directly in harm's way.
"The most gripping thriller of 2019. This one will have you talking — and it should." — Pete Hammond, Deadline
"Riveting … an edge-of-your-seat espionage story." — Janet Walker, Haute-Lifestyle
"Crackling … Knightley gives one of her strongest performances." — Kenneth Turan, Los Angeles Times
"Official Secrets" will be shown at the Mary D. Fisher Theatre Oct. 18-23. Showtimes will be 7 on Friday and Sunday, Oct. 18 and 20; and 4 p.m. on Tuesday and Wednesday, Oct. 22 and 23.
Tickets are $12, or $9 for Film Festival members. For tickets and more information, please call 928-282-1177. Both the theatre and film festival office are located at 2030 W. Hwy. 89A, in West Sedona. For more information, visit: www.SedonaFilmFestival.org.