Sedona News – The Sedona International Film Festival is proud to present the Sedona debut of the inspiring " one-woman show "BIPOLAR & THE ENGLISH CHANNEL" — starring Julie Ridge — on Saturday and Sunday, May 27 and 28 at the Mary D. Fisher Theatre, sponsored by Health First Foundation Northern Arizona.
On September 9, 1982 — on her 25th birthday — Julie Ridge became the 242nd person to swim from England to France. In April of 1991, Ridge unceremoniously received a diagnosis of bipolar disorder and was hospitalized for 21 days.
Act 1 of "BIPOLAR & THE ENGLISH CHANNEL" tells the story of how a casual mile-a-day pool swimmer became an English Channel swimmer in nine short months and the arduous zig-zag journey across those grey murky seas.
Act 2 tells the less glamorous story of a world-record-holding endurance athlete, author and Broadway actor, who wakes up one not-so-fine day floridly manic, locked down in an unforgiving NYC psychiatric ward, and her arduous journey back to sanity and a fulfilling life.
"BIPOLAR & THE ENGLISH CHANNEL" is written and performed by Julie Ridge. The staged reading in two acts was first produced Off Broadway in NYC in 2018 and reprised for the 2021 and 2022 United Solo Festival Off Broadway.
Julie Ridge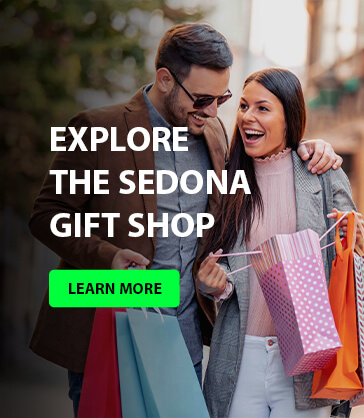 Julie Ridge swam the English Channel in 1982; became the first person to swim two consecutive non-stop laps around Manhattan island in 1983 (earning her a guest appearance on the David Letterman Show); completed the Hawaii Ironman Triathlon in 1984; and swam into the Guinness Book of World Records in 1985 by swimming one 28.5 mile lap around Manhattan each day for five consecutive days. That year, she was inducted into the International Marathon Swimming Hall of Fame. In 1990 she bicycled across America with her father Frank Ridge.
Julie performed on Broadway in "Oh! Calcutta!" and is a published author. She earned her Masters degree in social work from Columbia University in 1994 and has been a foster and adoptive parent to special needs children. Currently, Julie works as a licensed psychiatric social worker; designs and facilitates learning seminars for continuing education contact hours for mental health care professionals in New York; serves annually on the selection committee for the ReelAbilities Film Festival; and is a member of the SAG-AFTRA Performers with Disabilities Committee. In 2013, Julie established the Frank Ridge Memorial Foundation Inc., a 501(c)3 non-profit dedicated to living well with mental health conditions through awareness and understanding, in loving memory of her father.
The performances of "BIPOLAR & THE ENGLISH CHANNEL" — in observation of Mental Health Awareness Month — are made possible by the generous support of Health First Foundation Northern Arizona.
"BIPOLAR & THE ENGLISH CHANNEL" starring Julie Ridge will take the stage at the Mary D. Fisher Theatre on Saturday, May 27 at 4 p.m. and Sunday, May 28 at 4 p.m. Tickets are $20.
For tickets and more information, please call 928-282-1177. Both the theatre and film festival office are located at 2030 W. Hwy. 89A, in West Sedona. For more information, visit: www.SedonaFilmFestival.org.