Mary D. Fisher Theatre is the official exclusive Northern Arizona location for monthly events
Sedona AZ (October 26, 2017) – The Sedona International Film Festival is the official, exclusive Northern Arizona home for the New York Film Critics monthly series debuting new films weeks prior to their theatrical release. The series is hosted by Rolling Stone Magazine's Peter Travers, via satellite, and features a Q&A with the filmmaker and stars from the film each month.
The November premiere event will feature the debut of "Pottersville" for one show, one night only on Tuesday, Nov. 7 at 7 p.m. Alison Bailes from BBC and Sirius Radio will host and introduce the film via satellite; and the Q&A following the film will feature Michael Shannon and Ron Perlman.
Jump start the holidays with this new, contemporary "It's a Wonderful Life" — the smart new indie comedy "Pottersville" starring Michael Shannon, Thomas Lennon, Christina Hendricks, Judy Greer and Ron Perlman.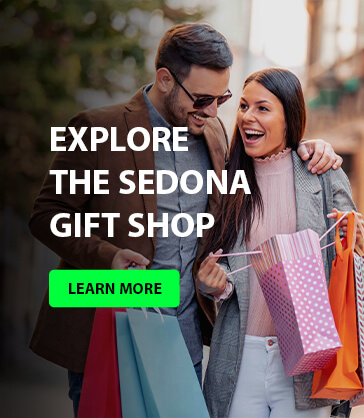 "Pottersville" centers on Maynard (Michael Shannon Shannon), a beloved local businessman who is mistaken for the legendary Bigfoot. The sightings set off an international Bigfoot media spectacle and a windfall of tourism dollars for a simple American town hit by hard times. When Brock Masterson (Thomas Lennon), reality TV's "Monster Hunter," arrives to hunt the beast, Maynard agonizes over whether to come clean, destroying the rebirth of his beloved town, or perpetuate the inadvertent hoax.
Join us for a special evening and sneak premiere of this new drama, hosted by Alison Bailes via satellite, and stay for the Q&A with Michael Shannon and Ron Perlman.
The New York Film Critics Series premiere of "Pottersville" will take place at the Mary D. Fisher Theatre one day only: Tuesday, Nov. 7 at 7 p.m. All tickets are $12 for this exclusive premiere event. For tickets and more information, please call 928-282-1177. Both the theatre and film festival office are located at 2030 W. Hwy. 89A, in West Sedona. For more information, visit: www.SedonaFilmFestival.org.