Mary D. Fisher Theatre is the official exclusive Northern Arizona location for monthly events
Sedona AZ (July 21, 2016) – The Sedona International Film Festival is the official, exclusive Northern Arizona home for the New York Film Critics monthly series debuting new films weeks prior to their theatrical release. The series is hosted by Rolling Stone Magazine's Peter Travers, via satellite, and features a Q&A with the filmmaker and stars from the film each month. 
The August premiere event will feature the debut of "Five Nights in Maine" for one show, one night only on Tuesday, Aug. 2 at 7 p.m.
Peter Travers will host and introduce the film; and the film's stars Rosie Perez and David Oyelowo and writer/director Maris Curran will take part in a Q&A discussion following the screening via satellite.
A young man, reeling from the tragic loss of his wife, travels to rural Maine to seek answers from his estranged mother-in-law. "Five Nights in Maine" stars David Oyelowo, Dianne Wiest, Rosie Perez, Hani Furstenberg and Teyonah Parris.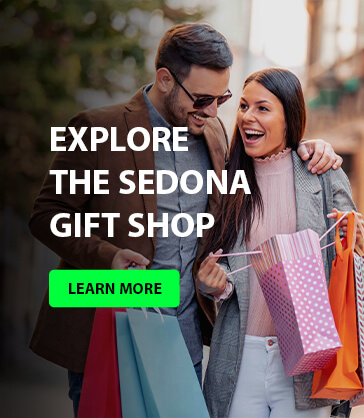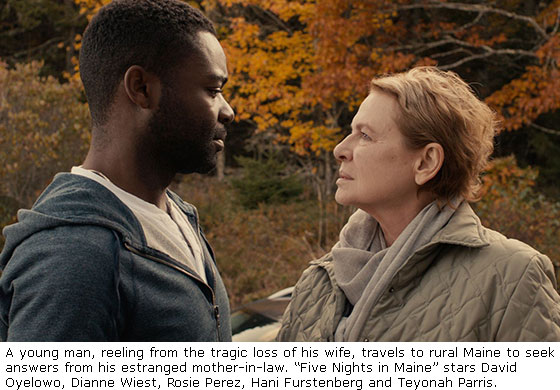 Sherwin considers himself a good man, though flawed like any other. He is deeply in love with his wife, Fiona. When she starts acting distant after returning from a visit with her estranged and ill mother, he shows concern. Soon, their conversations lead to fights, the worst in their marriage. He learns that she can no longer imagine herself as a mother, leaving him confused and angry and their marriage in splinters. Before there can be resolution, Fiona dies in an auto accident after driving distractedly on the freeway.
Sherwin is devastated. All that is dear to him, his wife, his sense of self and his future, vanish. In the middle of his grief, Sherwin receives a phone call from the person he least expects, Fiona's mother. She invites him to visit her in rural Maine, saying: "It might do us both some good." Sherwin decides to go to Maine, and embarks on an unlikely journey of healing, compassion and empathy.
Join us for a special evening and sneak premiere of this new film, hosted by Peter Travers from Rolling Stone Magazine via satellite, and stay for the Q&A with the film's stars Rosie Perez and David Oyelowo and writer/director Maris Curran.
The New York Film Critics Series premiere of "Five Nights in Maine" will take place at the Mary D. Fisher Theatre one day only: Tuesday, Aug. 2 at 7 p.m. All tickets are $12 for this exclusive premiere event. For tickets and more information, please call 928-282-1177. Both the theatre and film festival office are located at 2030 W. Hwy. 89A, in West Sedona. For more information, visit: www.SedonaFilmFestival.org.