New award-winning films make Sedona premiere at Mary D. Fisher Theatre
Sedona AZ (June 16, 2015) – The Sedona International Film Festival is proud to present the Northern Arizona premieres of "Escobar: Paradise Lost" (starring Academy Award-winner Benicio del Toro) and "Gemma Bovery" (starring Gemma Arterton and Fabrice Luchini) showing June 26-July 1 at the Mary D. Fisher Theatre.
ESCOBAR: PARADISE LOST
An American surfer (Josh Hutcherson, The Hunger Games) meets the girl of his dreams — but gets a brutal reality check when he meets her uncle, Colombian drug kingpin Pablo Escobar (Benicio del Toro).
More than twenty years after his death in 1993, Pablo Escobar's impact on Colombia is still impossible to measure. His cocaine trafficking empire made him one of the wealthiest criminals in history, and he was responsible for the deaths of thousands. Yet the Robin Hood-like persona he cultivated, along with his brief political career, rendered him a folk hero among some of his fellow Colombians. "Escobar: Paradise Lost" is a chilling drama — based on a true story — that offers us a fascinating glimpse of Escobar's deadly allure.
Told from the perspective of Nick (Josh Hutcherson), an innocent surfer from Canada, "Escobar: Paradise Lost" unfolds during the final years of Escobar's reign. Nick and his brother Dylan (Brady Corbet) set up a modest surfing retreat near Medellin, where Nick meets the woman of his dreams, Maria (Claudia Traisac), who is busy campaigning for her politician uncle. That uncle turns out to be Pablo (Academy Award-winner Benicio del Toro), who invites Nick to a party at his "cottage," a sprawling, Xanadu-like jungle fortress. When he hears of the trouble Nick and Dylan are having with some local thugs, Pablo vows to "take care of it." The thugs turn up dead, and suddenly Nick finds himself immersed in a world of wild extravagance and corruption — one he will find nearly impossible to escape.
The directorial debut of actor Andrea Di Stefano, "Escobar: Paradise Lost" takes you on a careening journey into recent history — one you won't soon forget.
"Escobar: Paradise Lost" will be shown at the Mary D. Fisher Theatre June 26-July 1. Showtimes will be 4 p.m. on Friday and Saturday, June 26 and 27; and 7 p.m. on Sunday, Tuesday and Wednesday, June 29 and 30 and July 1. 
GEMMA BOVERY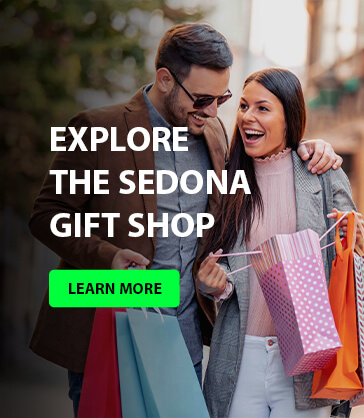 In this vibrant seriocomic re-imagining of Flaubert's literary classic "Madame Bovary", life imitates art in uncanny ways when earthy British beauty Gemma Bovery (Gemma Arterton) and her furniture restorer husband Charles (Jason Flemyng) move to a charming ramshackle old farmhouse in the very same Norman village where the novel was written a century earlier. Their welcoming neighbor, local baker and Flaubert expert Martin Joubert (Fabrice Luchini) becomes entranced with Gemma and sets out to be her guide and mentor to her new surroundings. It doesn't take long before he is drawing parallels between the literary and real life woman, while he insinuates himself into her life.
As reality sets in on the fantasy of rural French domesticity, the Boverys' marriage begins to fray and Gemma finds herself at loose ends. She soon catches the eye of a handsome young playboy and when her magnetic ex suddenly reappears, she finds herself at a crossroads and seems to be fulfilling Joubert's worst fears that her destiny is linked to that of Flaubert's doomed heroine.
Director Anne Fontaine's ("Coco Before Chanel") clever adaptation of Posy Simmonds' graphic novel Gemma Bovery is at once a cheeky literary mash-up, a sensuous romance, a witty feminist commentary and a heady celebration of French provincial life.
"Marvelous, lush and erotic," raves Rex Reed from the New York Observer. The Toronto Star calls the film "an amusing and sexy modern-day reworking of Madame Bovary." And it was the Critics' Pick for The Village Voice, which called it "a delicious comedy!"
"Gemma Bovery" will be shown at the Mary D. Fisher Theatre June 26-July 1. Showtimes will be 7 p.m. on Friday and Saturday, June 26 and 27; and 4 p.m. on Tuesday and Wednesday, June 30 and July 1.   
Tickets are $12, or $9 for Film Festival members. For tickets and more information, please call 928-282-1177. Both the theatre and film festival office are located at 2030 W. Hwy. 89A, in West Sedona. For more information, visit: www.SedonaFilmFestival.org.