New award-winning documentaries make Sedona premiere at Mary D. Fisher Theatre
Sedona AZ (May 6, 2015) – The Sedona International Film Festival is proud to present the Northern Arizona premieres of the award-winning and critically-acclaimed documentaries "Dior and I" and "Misery Loves Comedy" showing May 15-20 at the Mary D. Fisher Theatre.
DIOR AND I
"Dior and I" brings the viewer inside the world of the Christian Dior fashion house with a privileged, behind-the-scenes look at the creation of Raf Simons' first haute couture collection as its new artistic director—a true labor of love created by a dedicated group of collaborators. Melding the everyday, pressure-filled components of fashion with mysterious echoes from the iconic brand's past, the film is also a colorful homage to the seamstresses who serve Simons' vision.
The house of Dior is a storied world where managers, artists, and workers collaborate on a daily basis to create a vision and I consider the film to be an ensemble piece. Through immersing the viewer in the world of Dior and revealing the extraordinary effort required to produce a collection, the film ultimately reveals a cross section of Parisian life, in the tradition of great French social realists like Renoir and Zola.
Critics and audiences are raving about "Dior and I". Elle Magazine calls it "simply the best movie about fashion — a fashion thriller!" The Independent says the film is "a piece of superb filmmaking that opens a rare window into a hidden world." Vogue calls the film "beautiful and emotive storytelling — all those lovely and real, heartfelt and stressful, funny and compassionate moments captured." And Fashionista Magazine raves "dramatic and fascinating behind-the-scenes look at one of the industry's great masters!"
"Dior and I" will be shown at the Mary D. Fisher Theatre May 15-20. Showtimes will be 4 p.m. on Friday and Sunday, May 15 and 17; and 7 p.m. on Tuesday and Wednesday, May 19 and 20.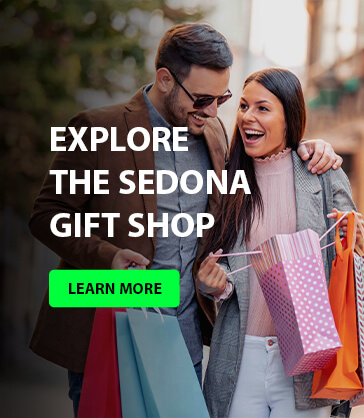 MISERY LOVES COMEDY
Jimmy Fallon, Tom Hanks, Amy Schumer, Jim Gaffigan, Judd Apatow, Lisa Kudrow, Larry David, and Jon Favreau are among over 60 famous funny people featured in this hilarious twist on the age-old truth: misery loves company. In-depth, candid interviews with some of the most revered comedy greats who each share their unique path and a life devoted to making strangers laugh.
With arresting anecdotes and insights from the comedy underbelly that reveal a performer's deep desire to connect with audiences, Kevin Pollak's "Misery Loves Comedy" is the definitive master class on the art of humor that details a comedian's rare ability to help us understand life as only they can.
"It's not that comedy breeds misery, it's that naturally funny people find writing or performing comedy to be the best possible outlet to release their misery, anger and/or depression," said director Kevin Pollak. "The result, thankfully, is one of the historically effective medicines for them AND the audience."
"It's definitely intended to be a comedy," added Pollack. "The thesis may be 'Do you have to be miserable to be funny?' but the message and delivery of that message is comedic. As luck would have it, I instantly discovered that even when comedians talk about their pain and misery, they can't help but be deeply funny."
The Hollywood Reporter calls the film "an engaging and often hilarious look behind the clown's mask."
"Misery Loves Comedy" will be shown at the Mary D. Fisher Theatre May 15-20. Showtimes will be 7 p.m. on Friday and Sunday, May 15 and 17; and 4 p.m. on Monday and Wednesday, May 18 and 20. 
Tickets are $12, or $9 for Film Festival members. For tickets and more information, please call 928-282-1177. Both the theatre and film festival office are located at 2030 W. Hwy. 89A, in West Sedona. For more information, visit: www.SedonaFilmFestival.org.