Sedona News – The Sedona International Film Festival is proud to partner with Chamber Music Sedona for a special encore of "The Conductor" in celebration of the Chamber Music Season on Thursday, Feb. 16 at 4 p.m. at the Mary D. Fisher Theatre.
The multiple award-winning film "The Conductor" received the Audience Choice Award for Best Documentary at the 2022 Sedona International Film Festival. It is a hit with audiences and critics worldwide.
Marin Alsop is a woman of firsts. She was the first (and only) conductor to receive a MacArthur Award. Marin became the first female to be appointed as music director of a major symphony, the first female music director of the SaÞo Paulo Symphony Orchestra and the first woman to conduct the BBC's 'Last Night of the Proms'. In 2020, Marin became the first woman ever appointed as Chief Conductor of the Vienna Radio Symphony Orchestra (RSO) and speculation in music circles suggests that she's on track to become the first woman to conduct the prestigious Vienna New Year's Concert.
Born into a musical family in New York, Marin set her sights on becoming a conductor at just nine years old while accompanying her father to one of Leonard Bernstein's Young People's concerts. Her journey to professional success was neither easy nor straightforward, however at a time when, according to NYT reporter Michael Cooper, "it was easier for a female to become a leader of a G5 nation or a Five Star General than to become a conductor of a major symphony." Despite being told "girls can't do that" and being repeatedly rejected by the establishment of classical music," Marin Alsop persisted and never let go of her dream of becoming a conductor. And now, as she says, "Look at me, I'm doing it!"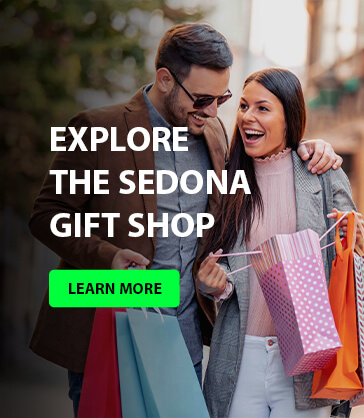 Set to a breathtaking soundtrack of her performances, "The Conductor" tells Marin's story through a combination of intimate interviews and shared professional and private moments, encounters with musicians and cognoscenti in the music world, unseen archival footage with her mentor Leonard Bernstein, and Vérité scenes of Marin conducting some of the world's great orchestras and teaching the next wave of conductors who, like her, were being excluded from the classical music canon.
This screening and collaboration between Chamber Music Sedona and the Sedona International Film Festival is made possible by a grant from the City of Sedona.
For more information about the Chamber Music Sedona season, please visit www.chambermusicsedona.org.
"The Conductor" will show at the Mary D. Fisher Theatre on Thursday, Feb. 16 at 4 p.m. Tickets are $12, or $9 for Film Festival members. For tickets and more information, please call 928-282-1177. Both the theatre and film festival office are located at 2030 W. Hwy. 89A, in West Sedona. For more information, visit: www.SedonaFilmFestival.org.