Award-winning films presented in 3-day mini festival at Mary D. Fisher Theatre
Sedona AZ (October 26, 2018) – The Sedona International Film Festival is proud to team up with the Jewish Community of Sedona and the Verde Valley to present the Seventh Annual Sedona Jewish Film Festival Nov. 3-5 at the Mary D. Fisher Theatre. The program will feature six award-winning features from around the world.
PERSONA NON GRATA — Opening Night Film
Saturday, Nov. 3 at 7:00 p.m.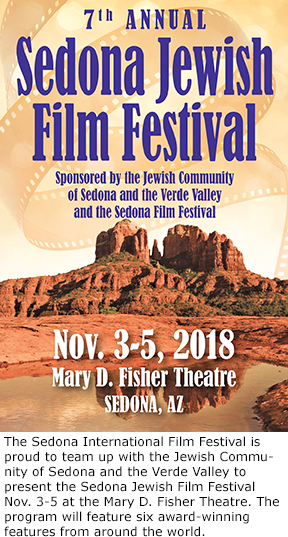 One hardly thinks of any Japanese saving Jewish lives during WWII. Think again!
Chiune Sugihara is a Japanese diplomat posted in Lithuania. He is also a world-class spy. In Lithuania he and his partner, Pesh, gather intelligence on European affairs. As WWII begins and Germany invades Poland, hordes of Jewish refugees flee to Lithuania. In search of transit visas, they turn to Sugihara who is torn between his loyalty to his country and his loyalty to mankind. (Japan, 2015, 139 minutes)
SHOELACES and DREAMING OF A JEWISH CHRISTMAS
Sunday, Nov. 4 at 3:30 p.m.
"Shoelaces" tells the story of a complicated and touching relationship between an aging father, Ruben (60), and his special-needs, abandoned son, Gabe (35).  Reuben's kidneys are failing.  Gadi wants to donate one of his own to help save his father's life. He feels he finally has the chance to do something meaningful; to become a man and stand on his own. However, the transplant committee objects. Gadi is furious with the committee's decision and sets out to fight for his rights. Through the film's portrayal of a relationship full of love and rejection, it manages to shed some light on institutional rules, and questions the importance of human life, human connection. Is life even possible without either one of them? (Israel, 2018, 90 minutes)
"Dreaming of a Jewish Christmas" is an offbeat, irreverent musical documentary that depicts Christmas day for many American Jews in the 40s, 50s, and even today. It tells the story of Jewish songwriters, including Irving Berlin, Mel Tormé, Jay Livingston, Ray Evans, Gloria Shayne Baker and Johnny Marks, who wrote the soundtrack to Christianity's most musical holiday. It's an amazing tale of immigrant outsiders who became irreplaceable players in pop culture's mainstream – a generation of songwriters who found in Christmas the perfect holiday in which to imagine a better world, and for at least one day a year, make us believe. (Canada, 2017, 52 minutes)
BUDAPEST NOIR
Sunday, Nov. 4 at 7:00 p.m.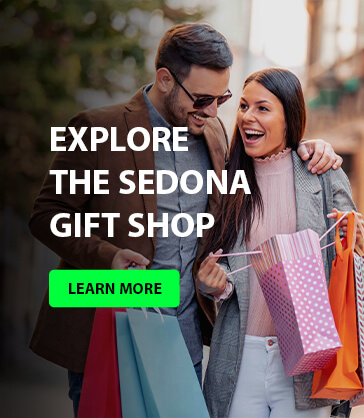 Based on the best-selling novel. Budapest, 1936. The Hungarian prime minister returns from Germany in a coffin, his dream of making Hungary into a fascist state snuffed out — for now. Crime reporter Zsigmond Gordon has other things on his mind. A cynic who thinks he has seen it all, a tip leads him to an unusual crime scene in a seedy part of the city — a beautiful, well-dressed young woman is dead, with only a Jewish prayer book in her purse. Investigating the mystery girl's murder, Gordon enters a world of pornographers, brothels and Communist cells leading to the highest echelons of power. The more people try to scare him away, the deeper he digs in, not knowing whom to trust, or what ulterior motives are working against him and the truth.  This is 1944-54 Film Noir at its 2018 finest. Perfect for film buffs and mystery fans. (Hungary, 2018, 95 minutes)
SHELTER
Monday, Nov. 5 at 4:00 p.m.
Naomi, an Israeli Mossad agent is sent to Germany to protect Mona, a Lebanese informant. Together for two weeks in a safe house in Hamburg, the relationship that develops between the two women is soon exposed to the threat of today's terror.  In this game of deception, beliefs are questioned, choices are made, and fate takes a surprising turn in this sit-on-the-edge-of-your-seat thriller. (Israel, 2018, 93 minutes)
THE INVISIBLES
Monday, Nov. 5 at 7:00 p.m.
In June 1943, Germany infamously declared Berlin "judenfrei"—"free of Jews." But at that moment there were still 7,000 Jews living in the Nazi capital: hiding in attics, basements, and warehouses, protected by courageous Berliners while desperately trying to avoid deportation. Only 1,700 lived to liberation.
"The Invisibles" tells the stories of four survivors, interweaving their testimony with highly accomplished dramatizations, an unusual hybrid approach that brings edge-of-the-seat suspense to their years spent underground. The two men and two women whose stories unfold are well chosen, and their younger selves are sensitively portrayed. (Germany, 2017, 100 minutes)
The Sedona Jewish Film Festival is presented by the Cultural Committee of the Jewish Community of Sedona and the Verde Valley and the Sedona International Film Festival.
Tickets for each show are $12 general admission, or $9 for Film Festival members. For tickets and more information, please call 928-282-1177. Both the theatre and film festival office are located at 2030 W. Hwy. 89A, in West Sedona. For more information and to order tickets online, visit:www.SedonaFilmFestival.org.