Sedona AZ (October 31, 2017) – On Thursday, November 9th, at 6:30PM, Inspiration of Sedona will present a free, public screening of two, inspiring, short documentaries about regenerative agriculture. This will be followed by an open, public discussion with Katrin Themlitz, the founding director of the Sedona Community Farmers Market, whose mission is to support local sustainable agriculture.
Small-Scale Farmers Cool the Planet, is a 17-minute documentary, which was produced by the Fair World Project. It highlights the role of industrial agriculture in climate change while expounding on how small farmers are combating the climate crisis through regenerative, organic agriculture.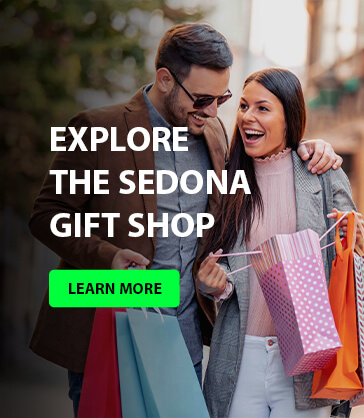 Contributing writer, Ryan Zinn, who is in the film, says: "Record-breaking heat waves, long-term drought, '100-year floods' in consecutive years, and increasingly extreme superstorms are becoming the new normal. The planet is now facing an unprecedented era of accelerating and intensifying global climate change, with negative impacts already being widely felt. While global climate change will impact nearly everyone and everything, the greatest impact is already being felt by farmers and anyone who eats food."
Zinn continues: "When we think of climate change and global warming, visions of coal-fired power plants and solar panels come to mind. Policy discussions and personal action usually revolve around hybrid cars, energy-efficient homes and debates about the latest technological solutions. However, the global agriculture system is at the heart of both the problem and the solution."
The documentary advocates simple actions like, home composting and gardening, which not only reduce one's carbon footprint and feed one's family, but can also directly connect one with the global movement of small-scale farmers addressing global climate change.
In the second short documentary, SOS: Save Our Soil, large-scale Midwestern composters, California carbon farmers, and a West Virginia poultry farmer explore new ways to save the soil and address climate change. The top six inches of soil are the most precious, yet least understood ecosystem on earth—yet we continue to treat soil like dirt. This film looks at the new frontiers beneath our feet that just might save our soil and reverse global warming.
After the films, there will be a public discussion with Katrin Themlitz, the founding director of the Sedona Community Farmers Market. The market aims to support local sustainable agricultural activity and increase the supply of locally grown food. According to Themlitz, "Local food is not only fresher, it also preserves genetic diversity, promotes energy conservation, supports local farm families, builds community and preserves open space."
Inspiration of Sedona is showing the two short documentaries about regenerative agriculture as the beginning of a new direction for its monthly gatherings. The intention is to show inspiring films focussed on what we can do, and connect them to what is already being implemented locally in our community by starting with the top individual solutions taken from the ranked list in Paul Hawken's new book, 
Drawdown: The most comprehensive plan ever proposed to reverse global warming
, (
drawdown.org/solutions-summary-by-rank
). Regenerative agriculture is the number 11 ranked solution that contains significant, easily applicable action components for individuals.
In Drawdown, Hawken and his global team of over 200 researchers and scientists state: "It is estimated that at least 50 percent of the carbon in the earth's soils has been released into the atmosphere over the past centuries. Bringing that carbon back home through regenerative agriculture is one of the greatest opportunities to address human and climate health, along with the financial well-being of farmers."
The Inspiration of Sedona meets on the 2nd 
Thursday
 of each month. It is a non-profit, open meeting group, that strives to work together collectively for the betterment of ourselves, our communities, and the world. Its current format involves presenting inspiring and personally empowering events about the environmental and socially related issues we're collectively facing, followed by interactive discussion. It is a member of the Sustainability Alliance, (
sustainabilityallianceaz.org
,
) which is a coalition of local non-profits who are dedicated to illuminating a path toward a sustainable Verde Valley/Sedona Region, and which offers a free Sustainable Business Certification Program (
sustainabilitycertifications.org
.)
Please be a part of the inspiration on 
Thursday, November 9th, at 6:30PM
, at the Church of the Red Rocks, 
54 Bowstring Drive, Sedona
. Join us to watch the documentaries about regenerative agriculture, meet and talk with Katrin Themlitz from the Sedona Community Farmers Market, and help discover together ways to live lighter on our planet. For more info:
The Inspiration of Sedona gatherings take place in the basement at the Church of the Red Rocks. (From Hwy. 179, turn onto Bowstring Drive, and then turn right at the first driveway, and park in the small parking lot opposite the double doors to the basement, or in the upper parking lot if full.)