Sedona AZ (March 7, 2014) – In honor of AZ Archaeology and Heritage Awareness Month, the third annual "Explore Ancient Wonders of Sedona" events will be held on March 10th and 13th. They include a free talk by renowned rock art photographer Susie Reed, an exclusive guided Pink Jeep tour to Honanki Heritage Site and a reception at Goldenstein Gallery, where the work of many artists inspired by Native American cultures can be viewed.
The presenters of these activities, who share a love, respect and appreciation for Verde Valley's rich cultural heritage, are joining together to highlight some of the area's archaeological wonders and their influence.
The first event is a free presentation by Susie Reed at Keep Sedona Beautiful (360 Brewer Road) on March 10th from 6 ­ 7 pm. Susie, who shows her photos at Goldenstein Gallery, has been taking pictures Sedona's rock art for over 18 years, ever since she happened upon some pictographs and petroglyphs at Palatki Heritage Site.
A few years later she fortuitously crossed paths with Coconino National Forest chief archaeologist Peter Pilles at a remote site. He recognized Susie's gift for photographing rock art; became her mentor and has enabled her to photograph local archeological sites, excavations, field schools and Native American cultural events. Last year he offered to sponsor Susie in obtaining a 5-year research permit to photograph petroglyph and pictograph sites throughout the entire Coconino National Forest.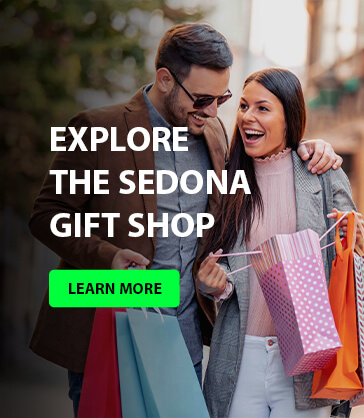 Peter impressed upon Susie that one way to help protect archaeological sites is by making people aware of them. This notion coupled with her concern about the vulnerability of sites turned Susie into a preservationist who effectively creates public awareness by teaching site etiquette, sharing her beautiful photos, giving talks, writing and taking people to see archeological treasures.
Over the years she's become skilled at essentially restoring rock art in her pictures. Susie's fascinating photos give us a visual sense of what rock art looked like when it was created, rather than faded as much of it appears now. During her talk, "Wonders of Sedona Rock Art and Honanki Heritage Site", Susie will show some of her remarkable photos, including pictures of an excavation and stabilization project at Honanki she documented for several years.
Then, on Thursday March 13th from 1 ­ 4 pm, Susie will join people on a discounted, guided Pink Jeep tour to Honanki where they'll see rock art and dwellings in person. The tour starts at Goldenstein Gallery, located at 70 Dry Creek Road in West Sedona. Advanced reservations are required. Thay may be made by calling Pink Jeep Tours at 928-282-5000 and requesting the "Archaeology Month Honanki Tour".
After the Pink Jeep tour on March 13th there will be a reception at Goldenstein Gallery from 4 -6 pm, which is open to the public. Free refreshments will be served and Jesse Kalu will play flute music. The gallery's phone number is 928-204-1765. For further information about "Explore Ancient Wonders of Sedona" events visit www.susiereedphotos.com or call 924-204-5856.