Cottonwood AZ (March 25, 2014) – For those concerned with world changes and who are also interested in finding their own role in the bigger picture, dynamic performance artist and celebrated mask maker Pash Galbavy announces "Exploration of Archetypes in a Transitioning World". This is an interactive performance event taking place Apr. 4 at 4PM in Studio B at the Old Town Center for the Arts in Cottonwood.
Galbavy invites participants to a thought provoking experience of exploring various archetypes which relate to the individual and the changing world. "As a species, we're facing monumental problems with the environment, oceans, weather, land, plants, animals, and people," Galbavy states. "I believe there is a macro-micro connection. What are the habits of mind, being, and action that are part of the problems as well as the solutions?"
In this event, Galbavy will improvise with a number of her own masks to deepen understanding of archetypal characters within all people, and the ways they may impact the world today. Afterwards, Galbavy will be joined by her husband and co-facilitator, Marty Landa, and the two will invite participants to interact and share their own experiences of the performance exploration.  
"We don't necessarily have answers, but we are deeply curious." Galbavy says. "And I love using masks to probe the many questions we as individuals all share. One of my favorite parts of the Exploration event is the interactive portion. This is a creative sharing where everyone's input helps generate a more complete perspective—both of the archetypes and the influence they have on our lives." 
Pash Galbavy has created masks of archetypes as well as working and performing with them over 17 years. She describes archetypes as psychological patterns derived from life roles — such as Mother, Child, or Artist – as well as universal events, situations or emotions dealing with Death or Compassion. These archetypes are personalized in each person's psyche, creating the foundation of personality, motivation, feelings and beliefs.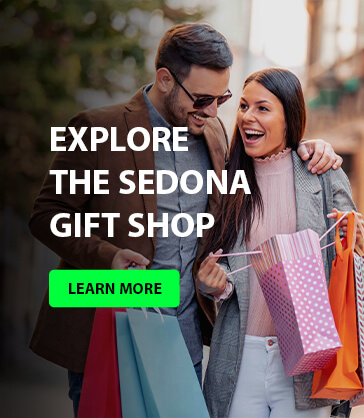 Rather than 'masking' or hiding things, Galbavy feels the act of putting on a mask is a form of unmasking. For her, masks take on lives of their own and unveil aspects of the self as well as the collective individual and social consciousness. " Even if the stories I tell related to a mask are personal, invariably the archetypes have a universal resonance." 
During previous Archetypal Explorations Galbavy has worked with archetypes including Love, Despair, Courage, and Compassion. For "Ritual Healing," a mask performance she created and directed for the recent World Peace Dance, she worked with the archetype of The Soldier. Through it she brought to light some of the internal repercussions of inner and outer war that are often unexpressed by those who participate in literal and figurative battle. Vietnam veteran and former sergeant Tom Puetz, whose poem "Battle Rage" was part of the "Ritual Healing" performance, commented, "This was not just a performance. It was a literal healing."
Pash Galbavy is an expressive artist, contact improvisational dancer, author, and artists' model. With an MA in Communication Studies, she is the recipient of numerous artist grants, including several from the Arizona Commission of the Arts and two from the City of Sedona — including one for community mask making. She has performed at many festivals as well as public and private events in the US and Australia. 
Martin Landa has a MA in Communication Studies. For over a decade, Landa and Galbavy have worked with and studied the Person-Centered Approach in groups. The Person-Centered Approach was initially defined by Carl Rogers–who is considered by many to be the father of humanistic psychology–as a way of being that cultivates qualities of being genuine, empathic, and having positive regard for one's self and others. As part of the Exploration of Archetypes, Marty and Pash will use the Person-Centered Approach as a foundation, to facilitate participants interacting and sharing their thoughts, reactions, and reflections. 
Those interested in witnessing and optionally participating in a process of exploring archetypes — and the way they inform personal lives and the world — are asked to consider becoming part of this unique event on April 4th at 4PM in Studio B at Old Town Center for the Arts, located at 5th St. and Main in Cottonwood. Reservations are recommended since seating is limited. For more information, contact 284-4021 or visit www.unmaskit.com.