Joan Collins To Receive Lifetime Achievement Award
Sedona AZ (January 10, 2013) – Final selections are underway for the 145 films which will be presented in a range of categories and film series – from World Cinema to Documentaries That Make a Difference and from Sedona Green to Family Films and Classics – at the 19th annual Sedona International Film Festival, Feb. 23 to March 3.
Festival passes and ticket packages are now available online at www.sedonafilmfestival.com. Films will run all day beginning Sunday, Feb. 24 on four screens at Sedona Harkins 6, 2081 W. Highway 89A; the Mary D. Fisher Theater, 2030 W. Highway 89A, and the Sedona Performing Arts Center at Sedona Red Rock High School, 995 Upper Red Rock Loop Road.
Workshops and panel discussions featuring a wide range of topics for filmmakers and film lovers organized by Academy Award-winning producer and Sedona Film Festival board member Kathleen Glynn (Bowling for Columbine, Fahrenheit 911) include Screenwriting, Young Filmmakers – Getting Started, Art Into Activism and Women in Film. Roundtables also will be conducted on topics including producing, directing, financing and marketing independent films as well as on sustainability and the roles of filmmakers and artists in social change and activism.
The full list of presenters and panelists will be announced in late January. Workshops and panel discussions are free and open to the public.
British actress Joan Collins, perhaps best known as Alexis Carrington in the popular 1980s television show Dynasty, Collins' career spans more than 60 years in film, television and stage. Born in Paddington, London, Collins trained at the Royal Academy of Dramatic Art in London. She made her Hollywood debut in Howard Hawks' Land of the Pharaohs in 1955 and appeared in Island in the Sun in 1957. Among her many credits are the lead role in the 1990 stage revival of Noel Coward's Private Lives. She made many television appearances in shows that included Roseanne, The Nanny and Will and Grace.
The Festival's schedule of special events includes an opening-night concert (Saturday, Feb. 23) with 3-time Grammy winner Keb Mo at the Sedona Performing Arts Center at Sedona Red Rock High School; the kick-off to the Sedona Green Series and World Cinema Series (Sunday, Feb. 24) and Oscars on the Rocks (Feb. 24), a live viewing of the Academy Awards ceremony from Hollywood; the Premiere Night Party at Reds (Tuesday, Feb. 26) at the Sedona Rouge; the Sedona Green Sustainable Roundtable (Saturday, March 2) and the premiere of "Awakening World" with special guest honoree Marianne Williamson (Friday, March 1) at the Sedona Performing Arts Center, and the Awards Celebration Brunch (Sunday, March 3) at the Poco Diablo Resort.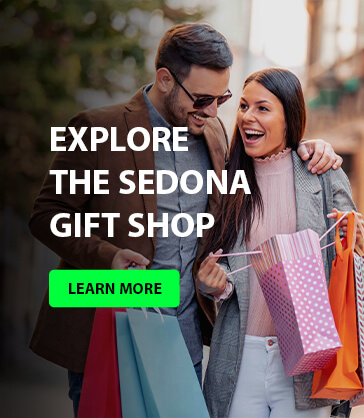 Priority Platinum and Gold Passes and 10 and 20-ticket packages are on sale. Priority Pass holders are the first to be able to select tickets to the individual films as well as other benefits including being first to be admitted into the theater for screenings.
Platinum All-Access Passes are $900; Gold Priority Passes are $475; 20-ticket packages are $200, and10-ticket packages are $100. Full-time students can get the 10-ticket package for $80.
Priority Pass holders will be able to select the films they want to see beginning at 9 a.m. on Feb. 4. 10 and 20-ticket pass holders can select films beginning at 9 a.m. on Feb. 11. Individual film tickets go on sale to the general public on Feb. 18.
Sedona International Film Festival memberships also are available beginning at $65 for a basic membership. Family memberships for up to four family members living in the same household are $130. Additional membership packages include Cinematographer ($275), Screenwriter ($550), Producer ($1,200), Auteur Society ($5,000) and Legacy ($10,000). Benefits are commensurate with membership-fee levels. Full information is available on the website.
Packages, other than for full-time students, can be purchased online at www.sedonafilm.org or through the Festival Box office at (928) 282-1177. Student packages must be purchased through the Box Office and student ID's are required.
For more information, visit www.sedonafilmfestival.com.