By Cheryl L. Yeatts, Manager of Sedona Public Library in the Village
Sedona AZ (August 30, 2019) – Sedona Public Library has been awarded a prestigious Library Services Technology Act grant by the Arizona State Library, Archives and Public Records, a division of the Secretary of State.  Funds from the grant will be used to support the Library's upcoming environmental program series, "Our Earth, Our Habitat, Our Home." Funds will also be used to upgrade technology so more people can enjoy our library programs.
The Library has planned a number of events for the "Our Earth" series, including author talks about protecting and preserving the environment, so grab your calendar and make a note of these free presentations. All programs will take place in the community room at Sedona Public Library, 3250 White Bear Road.
Tuesday, September 10, 10:30 a.m. Mike Koopsen, fine-art landscape photographer, will present a slide show of his award-winning images to celebrate the theme "Our Earth, Our Habitat, Our Home." Mike will also offer insider tips about the best places to photograph the red rocks.
Friday, October 4, 3:30 p.m.  Journalist Rebecca Robinson and photographer Stephen E. Strom will speak about their book "Voices from Bears Ears: Seeking Common Ground on Sacred Land." A land rich in history and unsurpassed in natural beauty, Bears Ears National Monument is at the heart of a national debate over the future of public lands. Through stories and images, Robinson and Strom will enable the audience to hear and see the people whose lives are intertwined with this special place.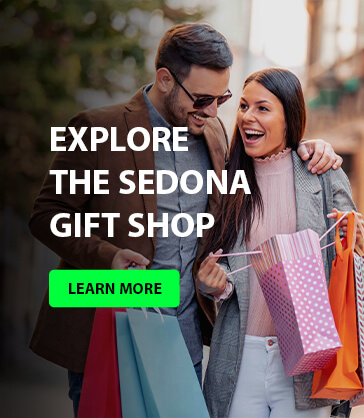 Tuesday, November 5, 10:30 a.m. See Arizona in a whole new light when you explore its award-winning collection of state parks.  In his latest book, "Arizona State Parks: A Guide to Amazing Places in the Grand Canyon State," travel writer Roger Naylor reveals the scenic wonders, rich history, and recreational opportunities contained within the extensive park system. Here you'll find some of the best hiking, camping, fishing, boating, stargazing, and wildlife watching in Arizona—all accessible as easy day trips and weekend getaways.
Saturday, November 9, 1:30 p.m. What can you make from recycled book pages?  Joyce Bethune and Suzanne Moore have fun, creative ideas and will facilitate a make-and-take workshop using recycled book pages.  There is no cost for the workshop, but you must register so we can plan for the event. Please call 928-284-1603 to reserve your space.
Tuesday, December 10, 6:30 p.m. Meet author Pam Houston. She will be reading passages from her latest book, "Deep Creek: Finding Hope in the High Country."  Pam is the author of two novels, two collections of short stories, and a collection of essays. She teaches in the Low Rez MFA program at the Institute of American Indian Arts, is Professor of English at UC Davis, and is co-founder and creative director of the literary nonprofit Writing by Writers. She lives at 9,000 feet above sea level, near the headwaters of the Rio Grande.
To learn more about all that we offer at Sedona Public Library, a nonprofit 501(c)(3) organization or to make an online gift, please visit us at www.sedonalibrary.org.