Sedona AZ (January 31, 2021) – Emerson Theater Collaborative (ETC) presents playwright Thomas Gibbons' Bee Luther Hatchee, at the Sedona Arts Academy and Community Center, February 5-7 and 8-14, 2021. This production is funded in part by AZHumanities.org.
The plays tells the story of Shelita Burns, an African-American editor, who publishes Bee-luther-hatchee, the autobiography of a reclusive 72-year-old black woman named Libby Price. Shelita has never met Libby, and when the book wins a prestigious award, she decides to deliver it to her in person. To her profound shock, the actual author of the book is a white man named Sean Leonard. 
Bee Luther Hatchee is produced and directed by Camilla Ross with assistant director Denise Royal.   Emerson Theater Collaborative is thrilled to announce that NYC Resident La Rivers will play the role of Libby.  With a great love for wild plays and skilled writers, La Rivers embraces storytelling by bringing a heightened self-awareness to the acting experience on stage in an open, playful, and collaborative way. Although always in development, La received formal training at the Yale School of Drama Acting Conservatory, Labyrinth Theatre Company, and Susan Batson Studio.  La Rivers is a New York based actor and a member of SAG/AFTRA.  La Rivers has appeared in "The Gift' with Charles Dutton and Jamie Hector, 'Dirty Laundry' with Jennifer Lewis and Loretta Divine and can be currently seen in the timely Social Justice & Cannes Film Festival Feature, "Equal Standard", starring ICE-T.
In addition, Phoenix residents Racquel McKenzie will play the role of Shelita, and James Yaw will play the role of Robert.  Rim Rock resident Audrey Young, the 2020 Emerging Artist Viola Award winner, plays Anna. The phenomenal supporting cast includes local actors Larry Cohen, as Sean Leonard, and Cathy Ransom, understudies for Anna. Candance Battle understudies for Libby and will sing the National Black Anthem.
The play opens on February 5, 2021 – Dinner and Show Tickets – $75/person. Our opening night show includes an opportunity for you to enjoy a special Taste of the Islands dinner of Jerk Chicken, Rice/Peas Side & Jicama salad. Vegetarian option also available; Jerk Roasted Portabella Mushroom. Planning to watch ON-DEMAND, you can pick up a "to-go" version from 3-4:30pm and enjoy your meal at home.  ALL MEALS MUST BE ORDERED IN ADVANCE! – Deadline: Thursday Feb 4th, 2021 by 4pm.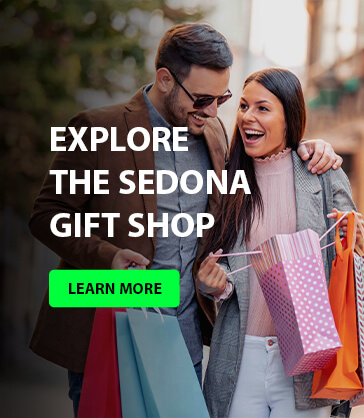 In addition, on Valentine's Day, February 14, 2021 ETC will offer a dessert and show package combination at $75 per couple. 
Emerson Theater Collaborative will be strictly adhering to CDC COVID-19 social distancing guidelines in the theater. A maximum of 35 people will be allowed for in-person viewing of the live performance. Appropriate masks are required. 
All In- Theatre shows will be held at Sedona Arts Academy in The Collective Sedona, 7000 SR 179 Suite C-100 Sedona AZ 86351. Tickets can be purchased online http://bit.ly/Bee-Luther-Hatchee   or by calling (860) 705-9711. Show times are February 5, 6, 12, and 13, at 7 p.m. and February 7 & 14 at 2 p.m. Ticket prices are $25.
All Virtual shows will be ON-DEMAND via Broadway on Demand. See the show anytime during the run of the show – Feb 5th -14th, 2021 Tickets can be purchased online. http://www.bit.ly/blh-bod 
If you want to purchase a meal to go for your On-Demand viewing please purchase that separately on website.
For more information, call 860-705-9711 or visit http://bit.ly/bee-luther-hatchee