Sedona AZ (September 23, 2021) – Emerson Theater Collaborative presents the regional premiere of Raging Skillet by Jacques Lamarre, adapted from the book The Raging Skillet by Chef Rossi, produced by Camilla Ross and directed by Ashley Adelman. Shows will be Oct. 1 and 2 at 7 p.m. and Oct. 3 at 2 p.m. at Sedona Arts Academy in the Village of Oak Creek. Enjoy dinner during the shows with food prepared by Chef Carmella Dodge straight out of Chef Rossi's "memoir with recipes."
Rossi, yes, she only has one name -– has been a writer for many publications including as The Daily News, The New York Post, Time Out New York and McSweeney's. She has been the food writer of the "Eat Me" column for Bust magazine since 1998, hosts her own hit radio show on WOMR in Cape Cod called "Bite This," now in its fifteenth season, has been featured on "The Food Network" and "NPR" and is a popular blogger for "The Huffington Post."
As the owner and executive chef of The Raging Skillet, a cutting-edge catering company known for breaking any and all rules, she has earned a reputation as the one to call when it's time to do something different. The Raging Skillet has been called "a new breed of rebel anti-caterer" by The New York Times, "the wildest thing this side of the mason Dixon line" by Zagat and was named The Knot's Best of Wedding Caterers from 2010 through 2019.
Rossi's first memoir was published by Feminist Press in November of 2015. Her second memoir, "Queen of the Jews," is near completion.
Preparing recipes from Rossi's book for the production will be renowned Arizona Chef Carmella Dodge. Carmella is a celebrated chef, educator and community advocate. She enjoys using the power of gourmet foods to connect people to each other and their community bringing the kitchen table to life. Food is the essential ingredient but her energetic spirit makes any experience with Chef Carmella unique.
Carmella has received multiple business awards for her leadership and contribution to the community.
You can find Chef Carmella teaching cooking classes at the Villages Health Spas in Scottsdale and Phoenix, cooking demo dinners for international appliance manufacturer, or creating private dinners for NASCA, Bluegreen Vacations, Desert Mountain community, and Winfield Community HOA. She also does showroom cooking events for many interior design centers throughout the Phoenix area and in New York and Atlanta.
Some of the recipes Chef Carmella has in store for Raging Skillet attendees will be Pizza Bagels, Snickers Bar Casserole, Chocolate Covered Bacon, Shitake Mushroom Nachos, and BBQ Chicken on a Ritz, just to name a few.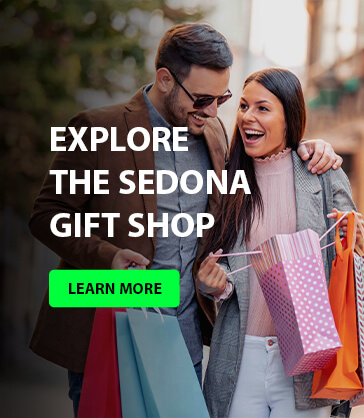 In addition to being present at the Raging Skillet shows, Chef Rossi will sign copies of her "memoir with recipes" on Sept. 29 at 4 p.m.at the Sedona Arts Academy. Cast members will also be in attendance. "Emerson Theater Collaborative is excited to partner with Peregrine Book Company on this unique event," says Producer and ETC President Camilla Ross.
Raging Skillet events and shows are presented through generous grants from the City of Sedona and AZ Humanites and with the cooperation of The Peregrine Book Company, a major sponsor of this event. Other sponsors include Sedona Business Referral's Club, Hank and Sharyn Yuloff, Critter Control of Northern AZ, Freedman Crossett Financial Services, LLC, Sedona Digs Furniture, No Moss Brands, Gigi Rock Productions and Janet Webber.
All performances and events will be held at Sedona Arts Academy in The Collective Sedona located at 7000 SR 179, Suite C-100 in the Village of Oak Creek. For additional information or to book your tickets by phone please call 860-705-9711.
Tickets are $35 to $55 and are available at bit.ly/ETC-ragin-skillet-21. For additional information or to purchase tickets by phone, please contact Camilla Ross at 860-705-9711.
Raging Skillet Event Schedule at Sedona Arts Academy
Sept. 29 – 4 to 7 p.m.
Book signing and author's event, in partnership with Peregrine Book Company
Door prize giveaways, and much more!
Raging Skillet Performances
Friday, Oct. 1 at 7 p.m.
Saturday, Oct. 2 at 7 p.m.
Sunday, Oct. 3 at 2 p.m.