Sedona AZ (July 8, 2017) – Students of the Emerson Theater Collaborative (ETC) announces the production of Stolen Fire, a play written by Cate Mullen, produced by Sedona resident, Camilla Ross and directed by Rim Rock resident Breinne Reeder. The show featuring 5 Students, ages 6-11, and 4 adult actors, premieres on July 28, 2017.  The play is "Produced by special arrangement with YouthPLAYS (www.YouthPLAYS.com)".
The ETC Summer Youth Theater Camp had the students learning the dynamics of theater, creating their own props, costumes and understanding the Native American Story "Stolen Fire".  Stolen Fire is a tale of a Coyote Trickster, but with a unique twist to the traditional plot.  Coyote steals fire, and fire—with all its strengths and weaknesses—plays an essential role.  The narrator of the play interacts with the audience while highlighting the concepts of peace and war, cooperation and greed. Approximate Running Time: 60 minutes. The cast includes: Kaya Kenney, Luna Kenney, Zen Polansky, Adahlia Witteman, Skyrah Wilmer, Standswithbear, Songbird, Alissa Barry Tyler, and Audrey Young.
The Emerson Theater Collaborative will present Stolen Fire on July 28, 2017 at 7:00pm and July 29, 2017 at 2:00pm at the Sedona United Methodist Church, (110 Indian Cliffs Rd, Sedona AZ, 86336).  Tickets are $15 for adults, $8 for students. For more information go to www.emersontheatercollaborative.org and click on Shows and Events Sedona, AZ or call (860) 705-9711. Tickets can also be purchased at the door the day of the performances.
Emerson Theater Collaborative Creative Team:
Camilla Ross (Producer) is the current president and co-founder of the Emerson Theater Collaborative, and a graduate of Emerson College in Boston. She is former Emerson College Alumni board member, and teaches online business courses at Three Rivers Community College as an adjunct instructor. As an actress, she was seen most recently performing Harriet Tubman in Lisa Giordano's Harriet Tubman's Dream for the co-production of "Freedom Trail" with the Farmington Valley Chorale in Farmington and Simsbury, CT and at Sturbridge Village for their "Freedom Week."  She is excited to bring Summer Youth Theatre to Sedona and really enjoys living amongst the red rocks of Sedona.
Breinne Reeder (Director) is a graduate student at the University of Michigan, studying Diversity and Social Justice in Higher Education. She has directed numerous productions including Legally Blonde: The Musical, Noises Off!, The Scarlet Letter and an original musical she wrote, StageStruck. She is excited to have had the opportunity to work with Emerson Theater Collaborative and this amazing group of actors!
Audrey Young  (Bear) Audrey is a graduate from Northern Arizona University receiving her degree in Theatre with a minor in Psychology. Prior to moving to Flagstaff, Audrey was born and raised in Tucson, Arizona and did productions with Arizona Repertory Theatre and Arizona Theatre Company which included The Miracle Worker and Chicago.
Standswithbear (Narrator) has been a professional Musician, Author, and Speaker for over 20 years as a Rock musician and a prolific Native American flutist nominated twice at the Native E Music Awards for his unique compositions. He has performed at many Native American Pow Wows and gatherings, Meditation Circles, as well as weddings and Events.
Alissa Barry Tyler (Coyote) has been in front of and behind the camera for television since 2001. She produces and hosts Cars From A Woman's Perspective, an automotive-lifestyle TV show that airs on Comcast in Colorado, Michigan, Indiana and Utah. She's casted for shows on Travel Channel, and has worked on reality shows and national TV commercials.
Song Bird (Great Spirit) Song Bird Grand Mother is a Modern-Day Medicine Woman who bridges the wisdom of the East and West for Mind, Body, and Spirit healing. Born with intuitive gifts of seeing and connecting with Spirit, counseling, and teaching, she is a loving and strong guide who teaches how to live from the heart, embody personal power, and inspire global change.
We would like to also publicly THANK our sponsors:  Sedona United Methodist Church for giving us the space to have our Summer Youth Theatre Camp and to the Yavapai School Council for providing breakfast and lunch to our students daily.  Your support of our children, our community and keeping the ARTS alive in Sedona are greatly appreciated.
About the Emerson Theater Collaborative
ETC Mission
Emerson Theater Collaborative serves youth, community and artists with an emphasis on diversity by producing innovative and exhilarating theater in Sedona AZ.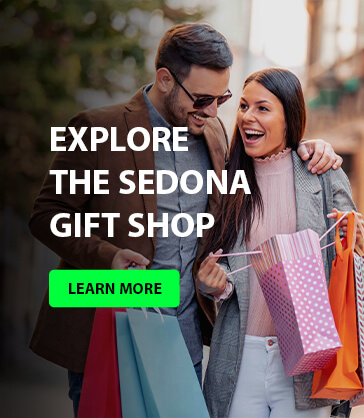 By exploring timely themes and issues through original works and modern theatrical classics, ETC develops and nurtures emerging and professional artists by collaborating with the Emerson College Network of alumni and students.
Schools!
Use the exciting, proven learning tool of live theater to engage your students. With Emerson Theater Collaborative, Harriet Tubman, Harriet Beecher Stowe and Charles Dickens step out of books and come to life right in your classrooms or assembly hall. Kids love it and history lessons stick!
Theater Alive!
"ETC proves that the theater experience is alive and well for both audiences and actors, and the performances here consistently demonstrate a need for dialogue and thinking about our place in this world. Thank you, Camilla and team, for your hard work, dedication and positive energy!" Elle J. – Lyricist, Actress and Affirmative Action Officer, New York, NY, and Stonington, CT
About YouthPLAYS
 YouthPLAYS publishes a diverse range of talented and original dramatic voices, both new and established, from all over the world, in order to provide a superior, carefully curated collection of plays and musicals for young actors and audiences.