Special Emergency Relief Fund Created; Registration Re-Opened for Nonprofits That Needed to Cancel Fundraisers
Phoenix AZ (March 16, 2020) – Early giving begins this week for donors participating in the eighth annual Arizona Gives Day, a 24-hour statewide online fundraising event scheduled on Tuesday, April 7.  In addition, registration for this year's event has been re-opened for nonprofit organizations that had to cancel fundraisers because of concerns about the coronavirus. Registration deadline is Friday, March 27.
Donors also will have the option to increase donations to support an Emergency Relief Fund to assist nonprofits having to cancel critical fundraising events amid COVID-19 health concerns.  
Starting Tuesday, March 17, donors can make early donations by visiting the Arizona Gives Day website at www.AzGives.org and donate immediately by selecting the "Today" button at checkout. If donors prefer to donate during a specific block of time on Arizona Gives Day to help a nonprofit win a Power Hour an earn additional funds from the prize pool, they will need to donate on April 7 during the appropriate time. 
There are two ways to donate to the Emergency Relief Fund: as an add-on at checkout or by visiting www.azgivesaz.org/aznonprofits to make a direct donation to the relief fund.
"Our local nonprofit community is already reporting significant losses, decreases in staff and volunteer capacity and will likely see an increase in demand for services," said Alliance of Arizona Nonprofits CEO Kristen Merrifield. "All Emergency Relief Fund donations will be distributed evenly among all Arizona Gives participating organization."
 The public also can support and champion their favorite nonprofit by creating their own fundraising page. Simply to go the specific organization's profile page at www.AzGives.org and click on "Create A Fundraiser" to get started.
Arizona Gives Day, an annual online giving movement uniting nonprofits, big and small, new and established, to celebrate and increase philanthropy in Arizona through online giving, is a collaboration between the Alliance of Arizona Nonprofits and the Arizona Grantmakers Forum.  
FirstBank, one of the nation's largest privately held banks with a focus on "banking for good," is the Presenting Sponsor.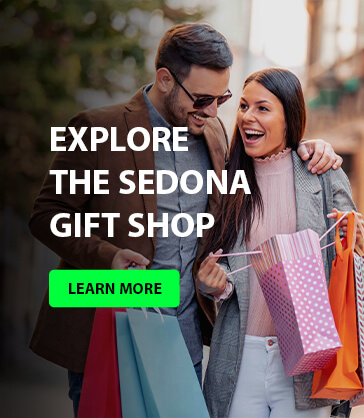 Arizona Gives Day helps raise awareness about the critical role Arizona nonprofits play in our communities and inspires people to give generously creating a thriving and stronger Arizona for all.
"The beauty of Arizona Gives Day is that it shows what is possible when we all invest our time, talents and treasures to truly lift the tide of all nonprofits that participate," Merrifield said. 
Since 2013, Arizona Gives Day has raised $17 million for Arizona nonprofits, including a record $3.6 million raised in 2019.
In addition to funds raised through donations on Arizona Gives Day, nonprofits can win additional prize money from a $180,000 prize pool.  Additional funds are distributed based on certain categories from random drawings and through Power Hours to total dollars raised during the 24-hour period.
So far, nearly 780 Arizona nonprofits have registered and been certified to participate in Arizona Gives Day.   
For interested donors, AzGives.org offers an advanced search filter to find nonprofits by specific criteria, area of focus, and which donations may qualify as an Arizona tax credit. Donors also can create an account to pre-schedule donations or can check out as a guest, set up recurring donations, and make changes to their giving throughout the year. 
"We want to make giving as easy as possible," Merrifield said. 
AZGives.org provides a toolkit and templates for participating nonprofits to assist in outreach through social media, email, and news releases. It also offers training videos, promotional graphics, logos, best-practices guides, and successful fundraising strategies used by other nonprofits. 
For more information, visit www.azgives.org.